A very good friend of mine did a Spitfire flight for a special birthday on Wednesday the 4th August, 2021 and kindly asked me to go along and take some photographs. We arrived at Biggin Hill airport in Kent where Bill had to watch a video highlighting all the risks involved (it's a wonder how anyone gets into the Spitfire after being told what can go wrong) and then a safety video which included using a parachute.
I thought the photography was going to be very restricted until they told us we had the option to fly along in the GippsAero GA8 Airvan spotter/chaser aircraft. Another friend and I jumped at the opportunity and we had a great experience with the chance to fly wing tip to wing tip with the Spitfire.
For the technically inclined I took two camera bodies; a Leica SL and an SL2, with the 24-90mm and 90-280mm Vario-Elmarit zooms. Most of the air to air shots were taken with the 24-90mm set at around 35 to 40mm; yes, we were that close.
A great day which I'm sure I'll remember for ever.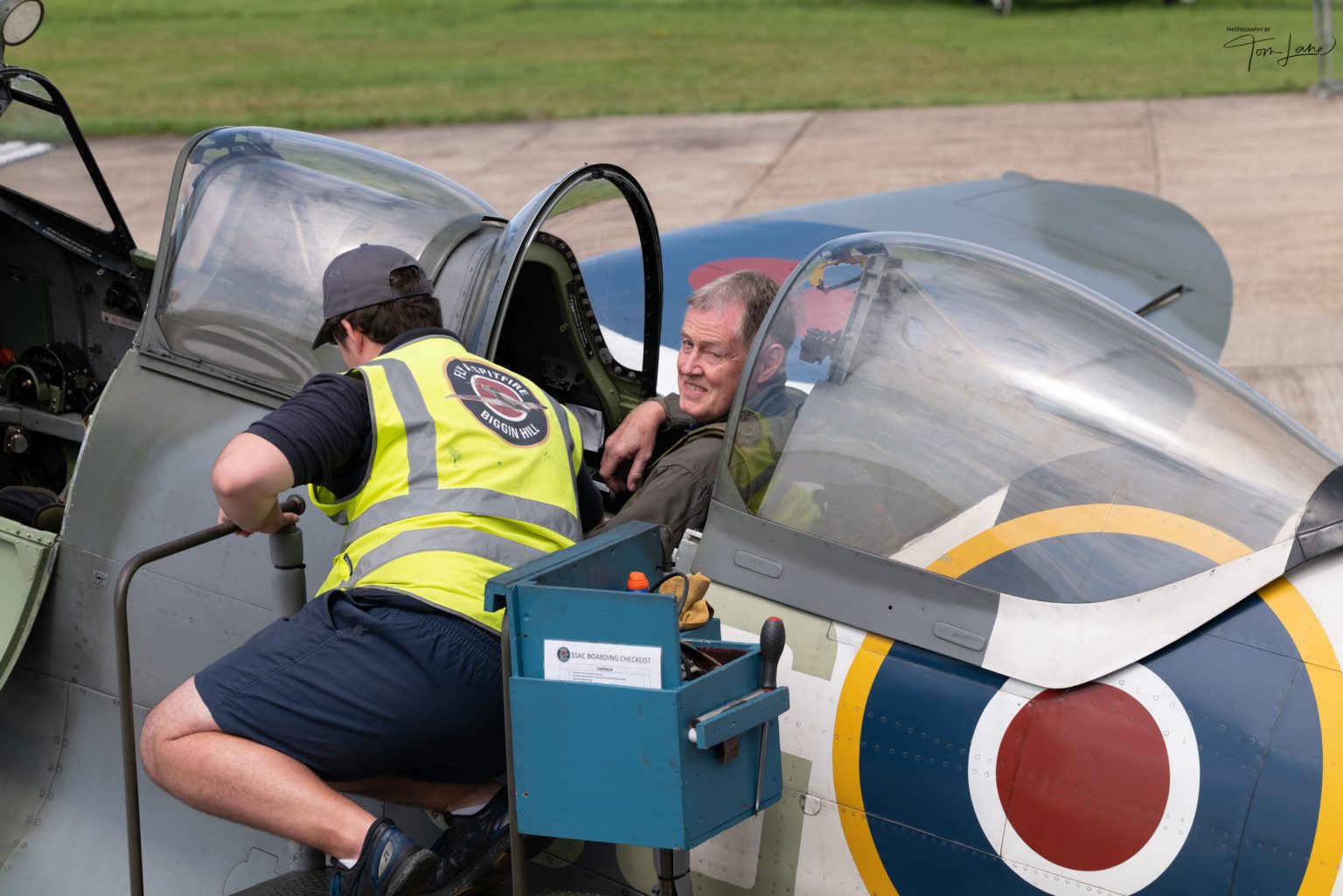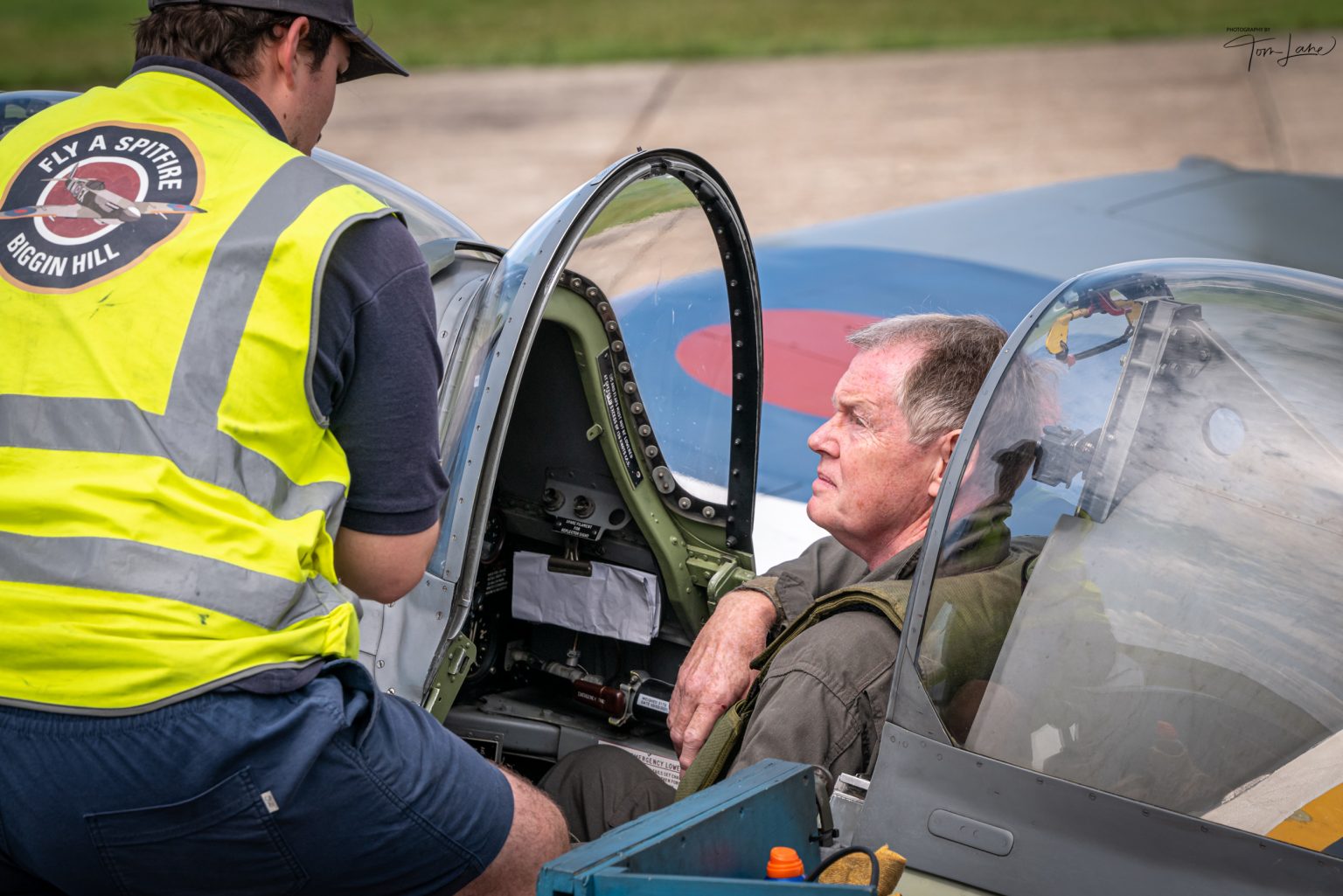 Starting to take the briefing seriously
Things are getting serious when the pilot makes sure he has the flight instruction book
Waiting for take-off clearance. Taken from the chaser aircraft
Peeling off and heading for home
Our chaser aircraft lining up to land back at Biggin Hill
Smiles of joy, or relief at being back on the ground
End of a great experience