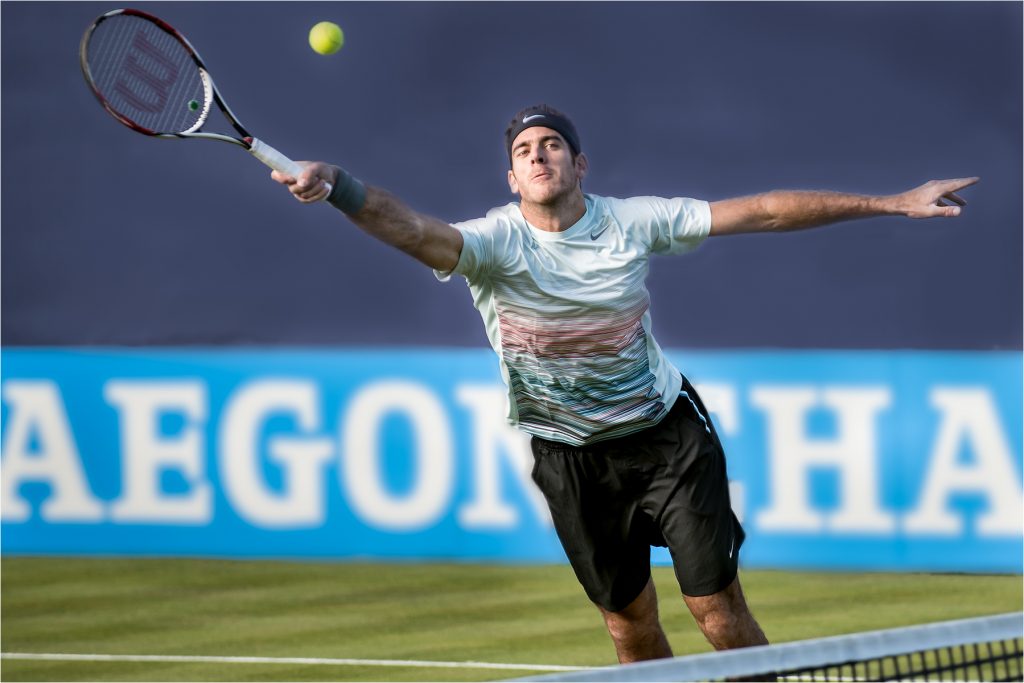 Saturday, 3 April 2021
Dug this old image out of Del Potro at Queen's Club, to use in the Sports section of a photo Quartet competition to be held later this month at St Ives Photographic Club.
The image was taken with a Nikon D800 and 300mm f4 Nikkor lens.
Wednesday, 31 March 2021
Had a walk around the city of Ely and took this with the Leica M9 based Monochrom and 35mm f2.0 Summicron lens.
Just used Zone Focusing and shot the image without raising the camera. (from the hip)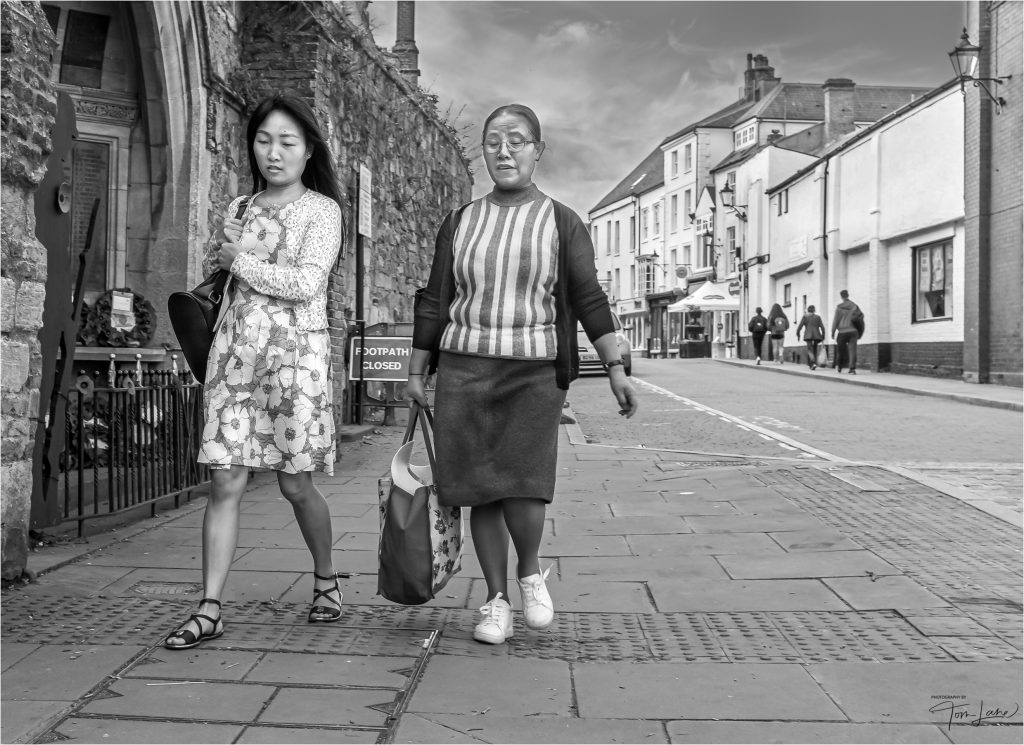 Wednesday, 10 March 2021
"Coron on the Island of Palawan in the Philippines" – this is an image I took back in 2012 with a Leica M9 and 28-35-50mm Tri-Elmar lens. Back in those days I used to visit the Philippines often because we had an Aviation Training School at Subic Bay Airport. I used to go for two weeks and on one of the weekends took a flight to Palawan; great place to reflex and some amazing scenery.
I've never done anything with the image until today, as it had a very prominent tree trunk running from top to bottom, at the right hand side of the picture which spoilt the composition. I removed this in Photoshop and was pleased with the result.
Friday, 26 February 2021
"Sunset in St Ives"
Actually taken mid-afternoon and then the sky was changed in Photoshop to give an impression of a sunset.
(Leica M10 with 50mm f2.0 Zeiss lens)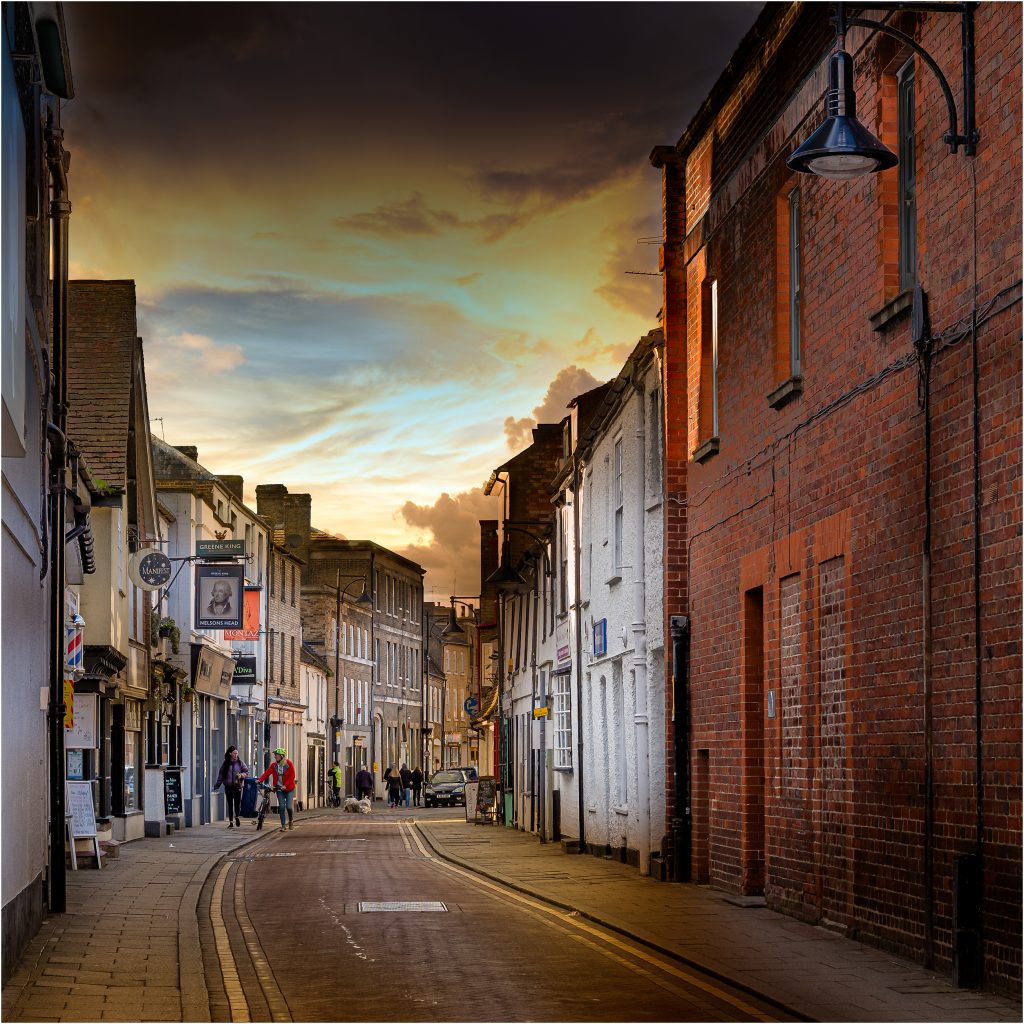 Thursday, 25 February 2021
"Many Hands Make Light Work"
An idea I dreamed up last night. I do like messing around in Photoshop with these composite images.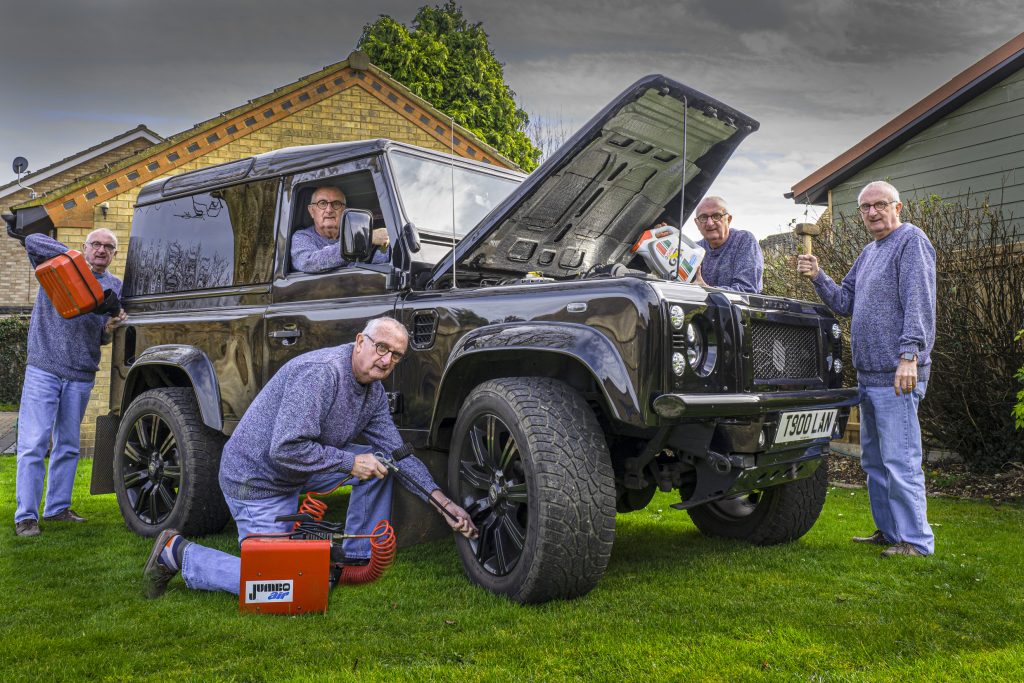 Sunday, 21 February 2021
"Three Beauties from Vilnius"
Taken back in May 2012, with the Leica M9 and 50mm Summicron, during a trip to Lithuania. I've wanted to process this for some time and have made one or two unsuccessful attempts from time to time. The trouble was there was the roof of a building which covered most of the righthand side of the picture and I just couldn't get it to look right. I decided the building had to go and so I spent a couple of hours cloning it out and then introducing sky where it had been. I could have changed the sky completely but decided to work from the original which is on the left.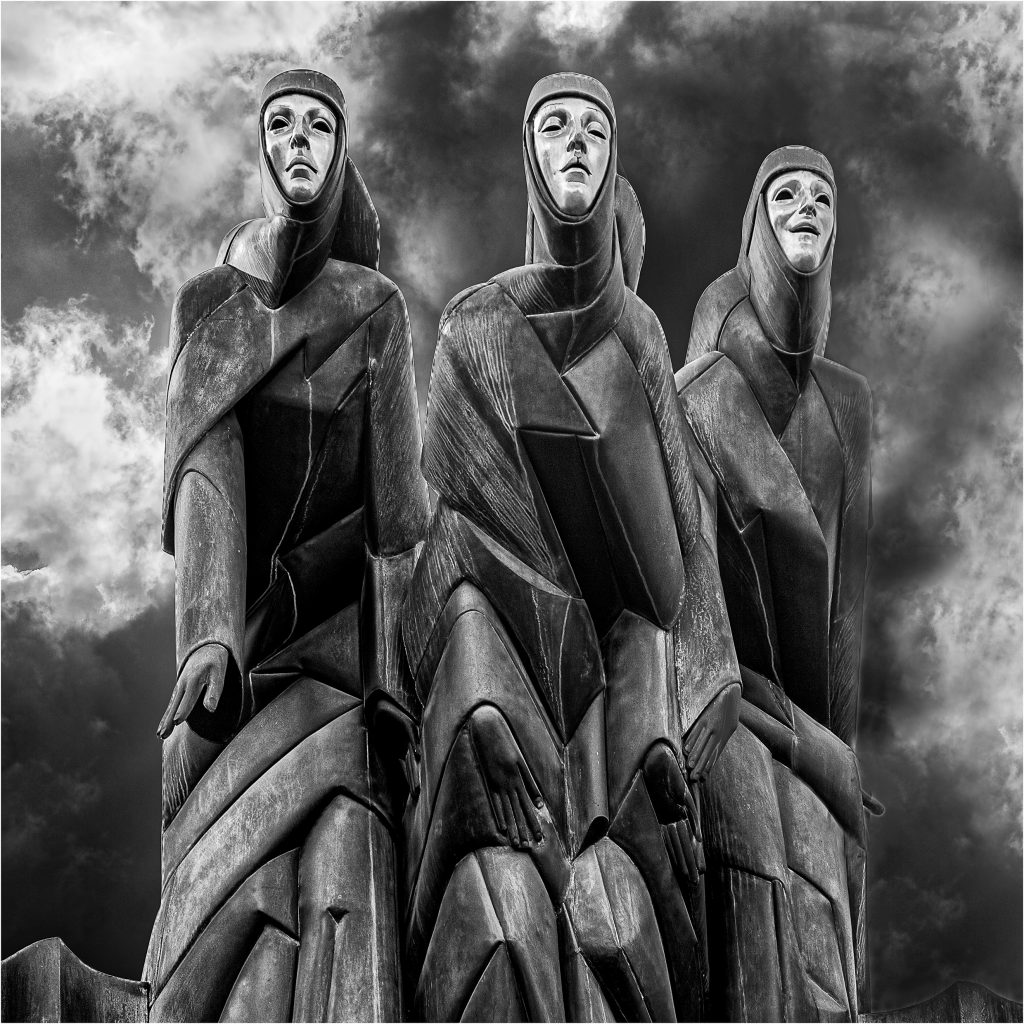 Saturday, 13 February 2021
"The Station Master"
Messing around with Photoshop again. The background was taken in Devon using the Leica M9 and 35mm Summicron lens and the "Station Master" was taken in Tasmania using the Leica SL and 24-90mm SL Vario. He was actually a teacher in a school re-enactment performance.
Friday, 12 February, 2021
"There's nothing to smile about"
Playing around with Photoshop again. Original image was taken with a Nikon D2X and a 10.5mm Fisheye Nikkor lens when I flew over Yosemite in Mike's Cessna. The Airbus was taken with the Sony RX1 at one of the Aviation Expo's. It was the model Airbus used to promote the A380.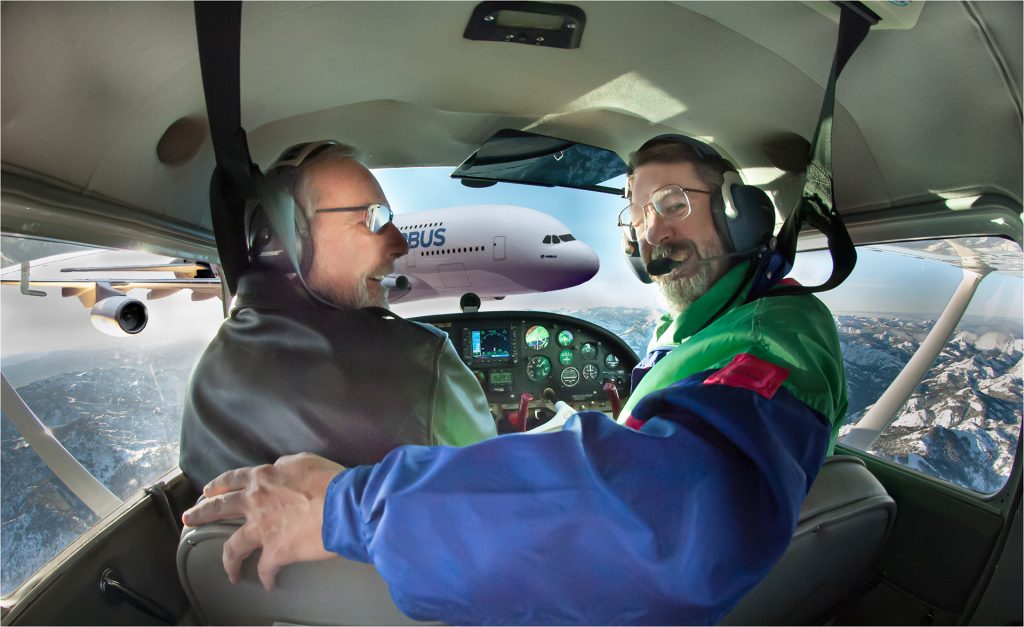 Tuesday, 12 January 2021
Submitted this image of St Ives to the St Ives Photographic Club and was surprised when it won the George Deller Cup, an award for images taken within 10 miles of St Ives's town centre.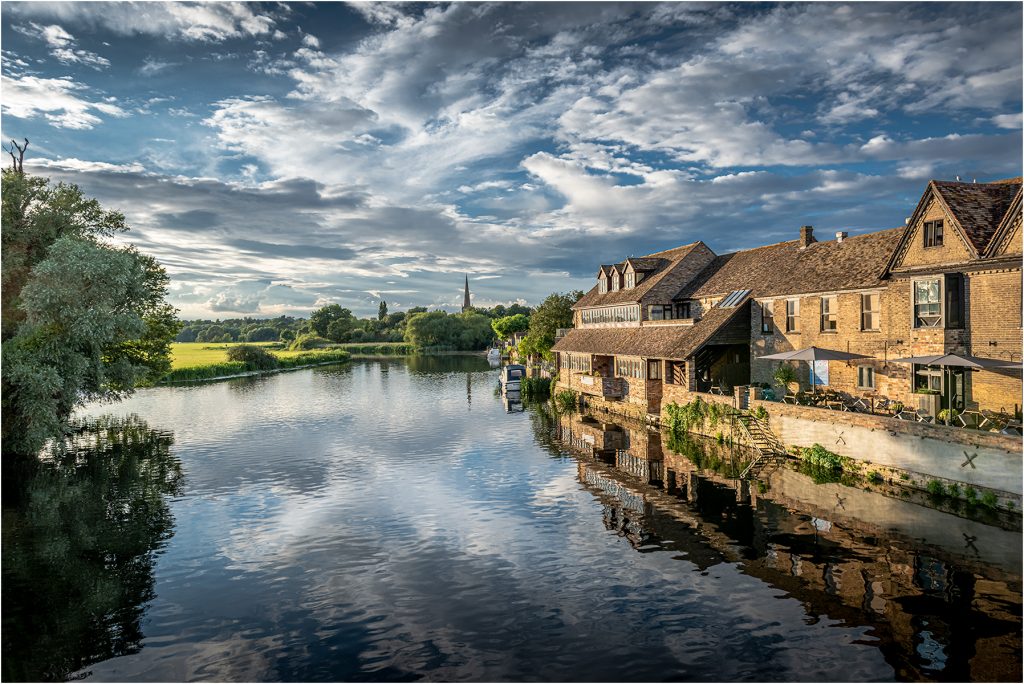 Saturday, 20 November 2020
Bored today because of lockdown and the rotten weather and so have been "playing" around with Photoshop.
The elephant has moved again, this time to Auckland in New Zealand.
(Elephant taken in Simbambili with Nikon D810 and 600mm f4 Nikkor lens, with the Auckland background by the Leica SL and 24-90mm Vario lens)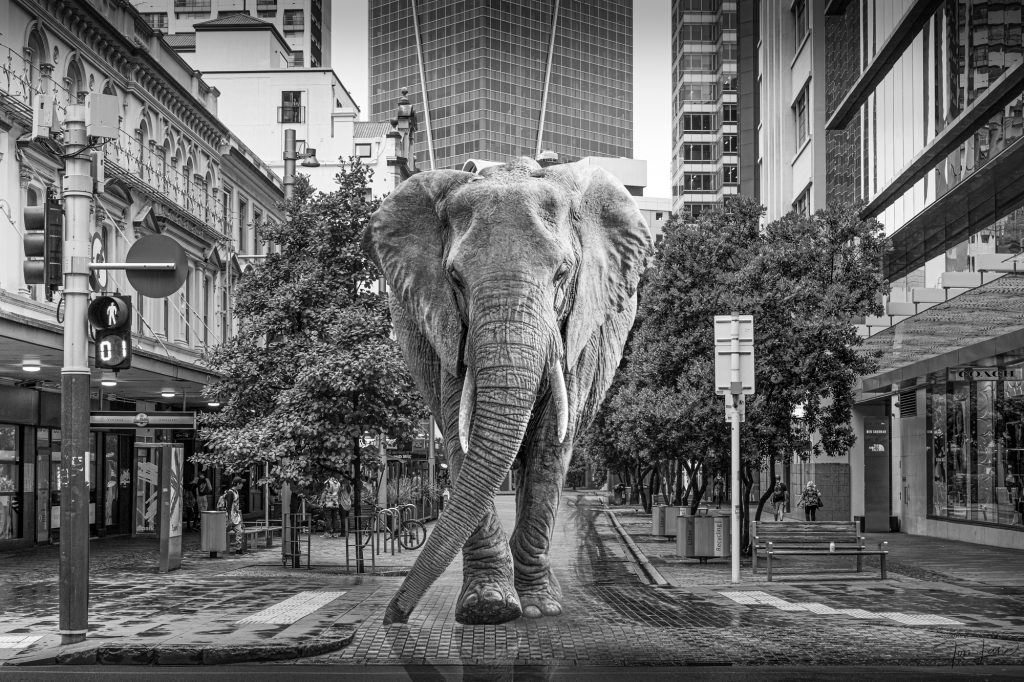 Sunday, 1st November 2020
Went to a Ploughing Match in a village called Somersham, which is only about three or four miles from where we live. The area around us is very agricultural and so they have quite a few of these events so that the farmers can bring their "old toys" out and play. Some take it extremely seriously and I saw some of the contestants measuring the distance between the ploughed furrows with a tape measure.
Taken with a Leica SL2 and the 90-280mm Vario SL lens.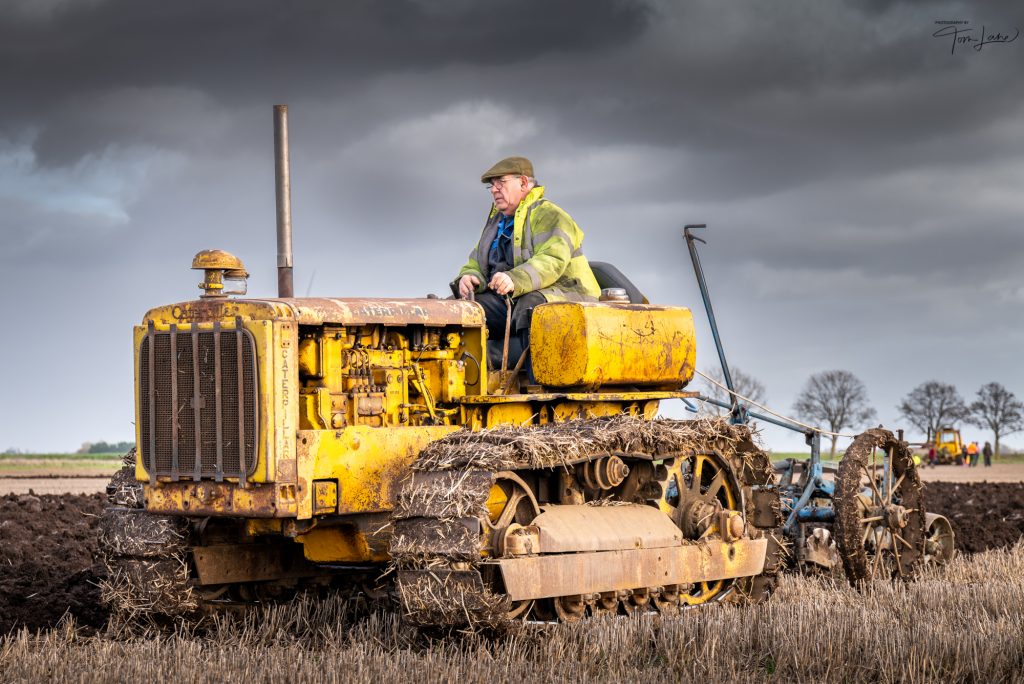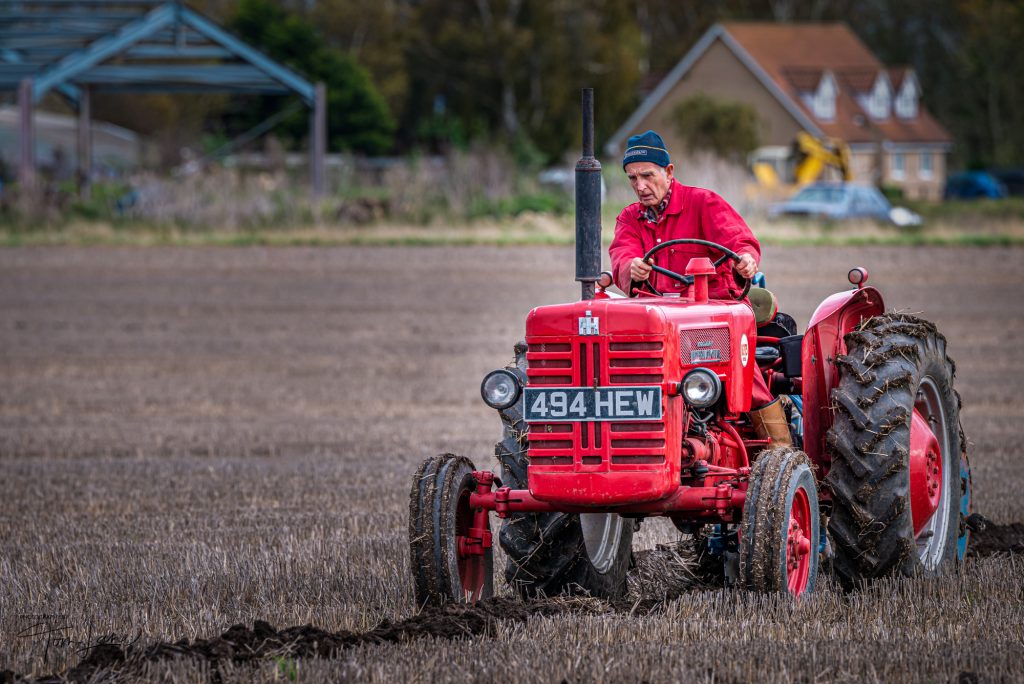 Thursday, 29th October 2020
Had all sorts of plans for today, but the bad weather forced me to put those on hold. Instead I had a lazy day which included playing around with Photoshop. I had this image of a Cheetah which I had taken at Simbambili in South Africa and wanted to use it. The first image I opened was what was to become the background, taken in Saville in Spain. I thought the title, "I was only looking what's on – honest" to be appropriate as though someone had questioned what the Cheetah was doing.
The Cheetah was taken with a Nikon D810 and 600mm f4.0 Nikkor lens and the background with the Leica M10 and 35mm f2.0 Summicron.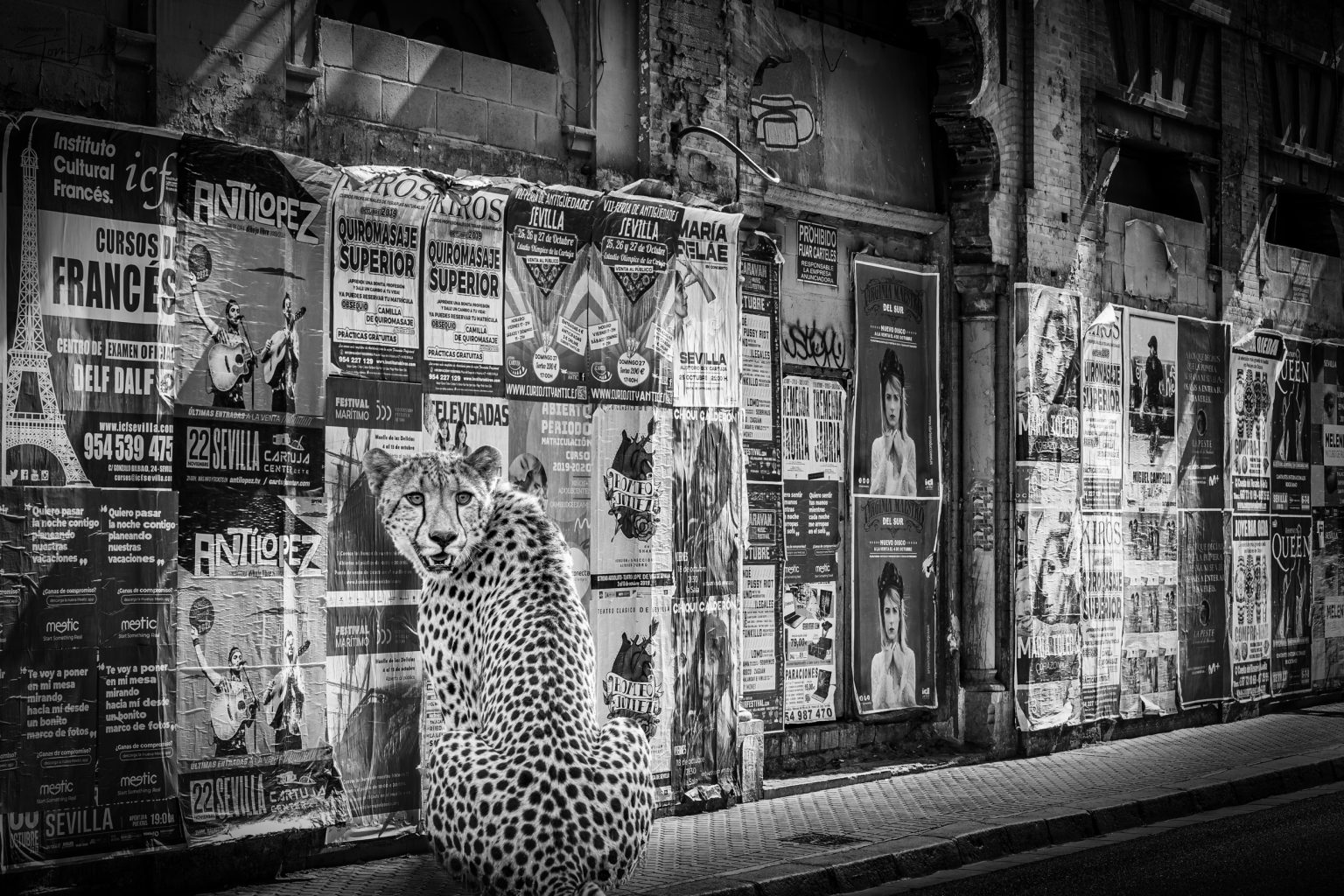 Saturday, 24th October, 2020
Attended the Battle of Britain photographic nightshoot organised at Duxford by the Imperial War Museum. The wind and rain was so bad that they were unable to get the aircraft out on the runway and perform engine runs, as advertised. However, despite getting wet-through it was still a good evening and I managed to get some half decent images. Good thing that the Leica SL2 and lenses are weatherproof otherwise I've no doubt it could have been an expensive evening.
15th – 19th September, 2020
Spent a few days in Wales, the first three nights in Caernarfon, in the North and the last two in Langruig which is Mid-Wales. I took the Leica SL2 and the three SL zooms lenses and the following is my favourite image of the trip so far. (I haven't yet looked seriously at processing all the photo's I took>)
Sunday, 23 August 2020
Went to Wells-Next-Sea on the motorbike, the weather forecast had predicted possible storms in the late afternoon/early evening and so I thought there may be some interesting skies. Fortunately I was right and managed to get a couple of good images, but unfortunately the storm came earlier than I'd thought and so I had an interesting ride home.                                                                                           Leica Q with fixed 28mm Summilux f1.7 lens
Saturday, 8 August 2020
Went to meet a photographer friend on the North Norfolk Coast and grabbed this shot on the "Poppy Line" which runs between Sherringham and Holt.
Leica SL with 24-90mm Vario-Elmarit lens
Friday, 7 August, 2020
Inspired by a photograph which David Yarrow had recently published showing a Wild Horse on this beach in Iceland, I decide to see how an elephant would enjoy the same environment.
The Beach (background) was taken with the Leica SL and the Elephant (taken in South Africa) with a Nikon D810 and 600mm F4 lens.
Tuesday, 14 July 2020
The BBC came to Morrison's Supermarket in St Ives, our nearest town, to film a tribute to a local resident who had provided extraordinary support to the community during the Coronavirus lockdown. St Ives Community Choir, of whom my wife is a member were chosen to provide a background melody and I snapped these shots using a Leica SL with the 24-90 and 90-280 Vario-Elmarit lenses. The event is scheduled to be screened on the BBC's "One Show" on Thursday the 16 July.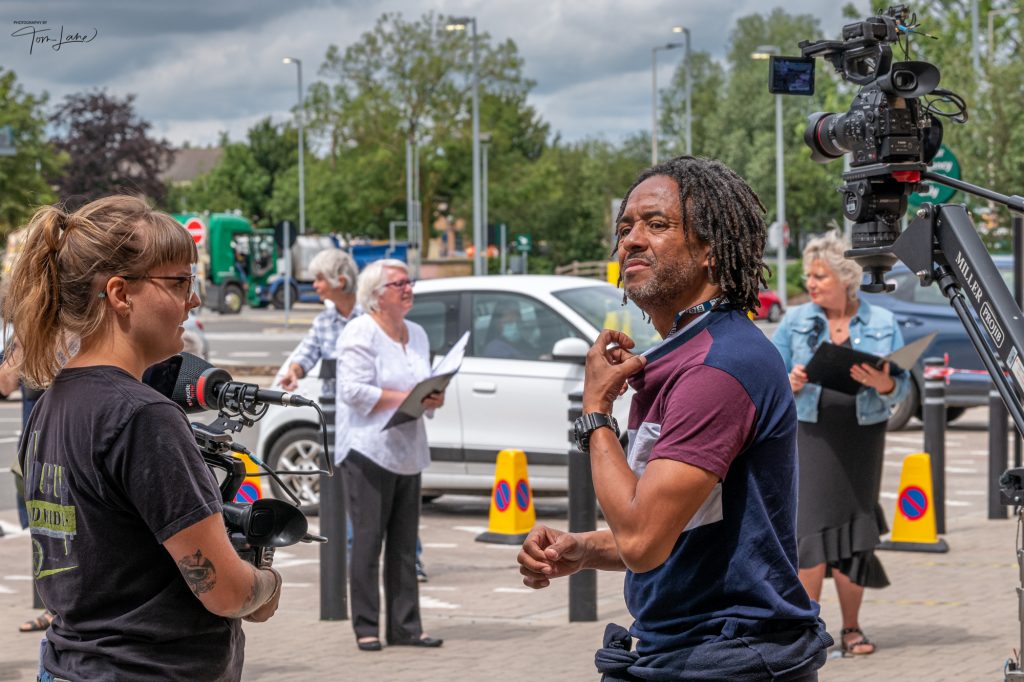 Friday, 10 July 2020
After a day of rain yesterday, I managed to get to Huntingdon and have a walk along the River Ouse in order to try the new 50mm lens. The weather still wasn't good but I managed to get a clear 15 minutes, or so between showers.
I was certainly impressed by the sharpness of the lens and the nice "bokeh" it produces when used wide open at f2.0. (Bokeh is defined as "the effect of a soft, out-of-focus background that you get when shooting a subject, using a fast lens, at the widest aperture, such as f/2.8 or wider." Simply put, bokeh is the pleasing or aesthetic quality of out-of-focus blur in a photograph.)
The only lens I can compare this with, from personal experience, is the Leica 50mm f2 Summicron. The Zeiss appears to compare well for sharpness and is, to my eyes, no better or worse than the Summicron. The colours produced by the Zeiss appear to be more saturated than the Leica 50mm, but I found the Zeiss needed more contrast during processing. Both lenses are excellent (as indeed they should be) and I have no doubt that comparable images can be achieved during processing.
Difficult to appreciate with the small images below, but the one on the left was taken at f5.6 and on the right at f2.0, to show the out-of-focus background.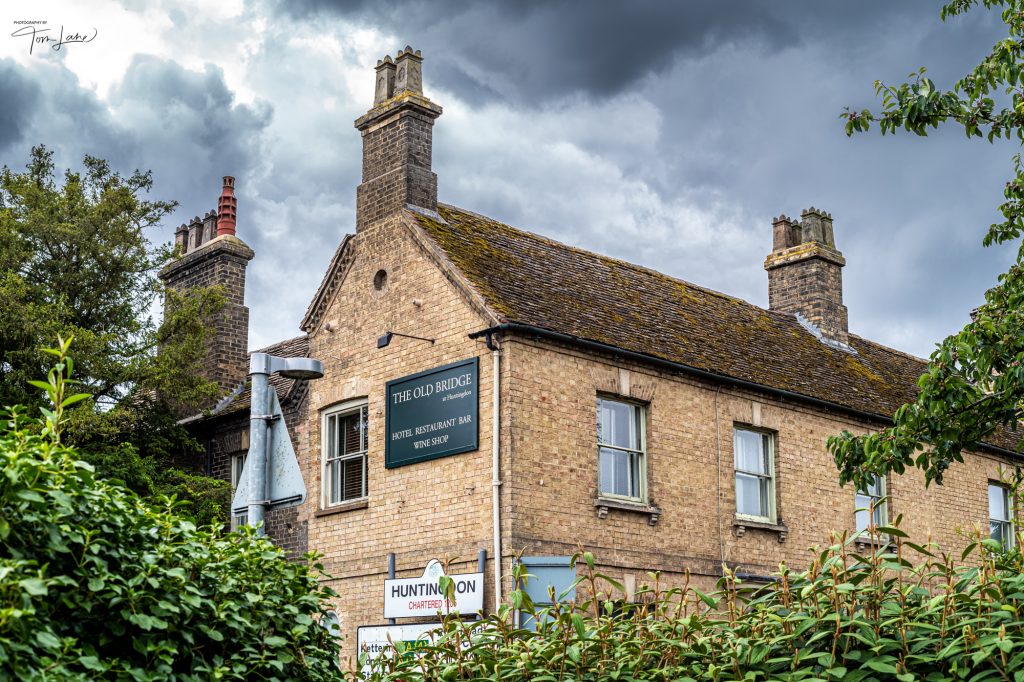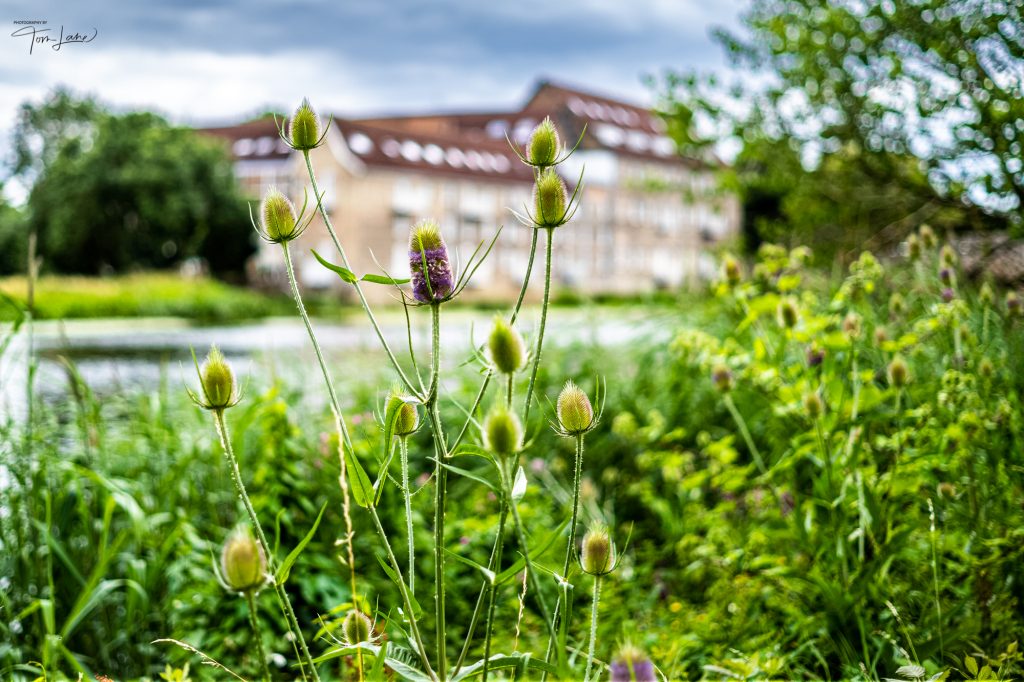 Wednesday, 8 July 2020
Well, I went ahead and did it; bought the 50mm Zeiss f2.0 lens. I've been so impressed with the performance of the 35mm f1.4 that I decided to add this lens. I debated as to whether to go for the f2 Planar, or the f1.5 Sonnar.
The Sonnar is an old design dating back to the 1930's, but with modern coatings, giving it excellent resistance to flare and as such produces classical looking images. It's a great lens for portraits because of its softness when used wide open, but it does suffer from "focus shift", up to around f4, especially on a rangefinder camera like the Leica M series.
As I tend to prefer sharp images, even when using the maximum aperture, I decided to go for the Planar f2.
Unfortunately the lens arrived from Germany late in the day and so I was only able to test it indoors. Being manual focus one of the concerns with any new lens is that is "in calibration" with the camera's rangefinder and to my relief found it to be perfectly mated to the M10.
Certainly looks very promising even at the maximum aperture of f2.0 and I look forward to getting outdoors with it to give it a thorough testing.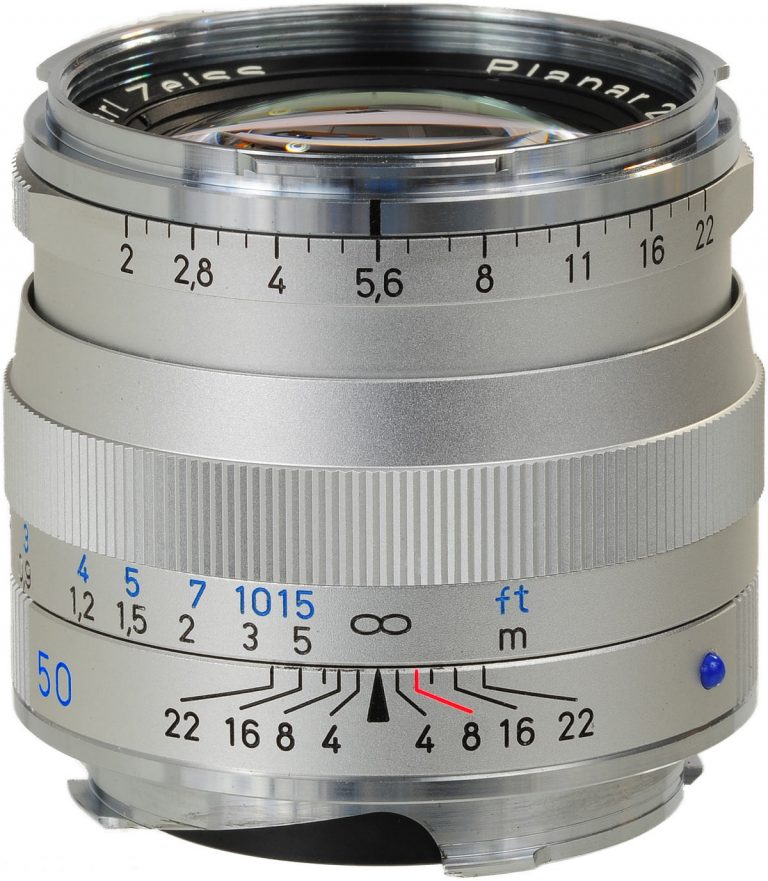 Thursday, 2 July 2020
An evening walk around the village of Earith (where we live) with a couple of photographer friends. Nice sky and was pleased to capture the following two images. Taken with the M10 and Zeiss 35mm f1.4 lens; am really impressed with this lens and now thinking of buying a Zeiss 50mm.
Wednesday, 24 June 2020
Went to the North Norfolk Coast and as I intended to take colour images I took the Leica M10. Just before we left I thought, "I'll also take the M9 Monochrom, just in case". Fortunately for me I did, as when we got there I took the camera out and when I tried to take the first shot, the warning "sd" appeared in the viewfinder; yep, no memory card in the camera. I'd heard of photographers forgetting to load film but this was the first time anything like this happened to me. Put down to having a senior moment.
I did however get a couple of nice images with the M9M, two of which appear below, .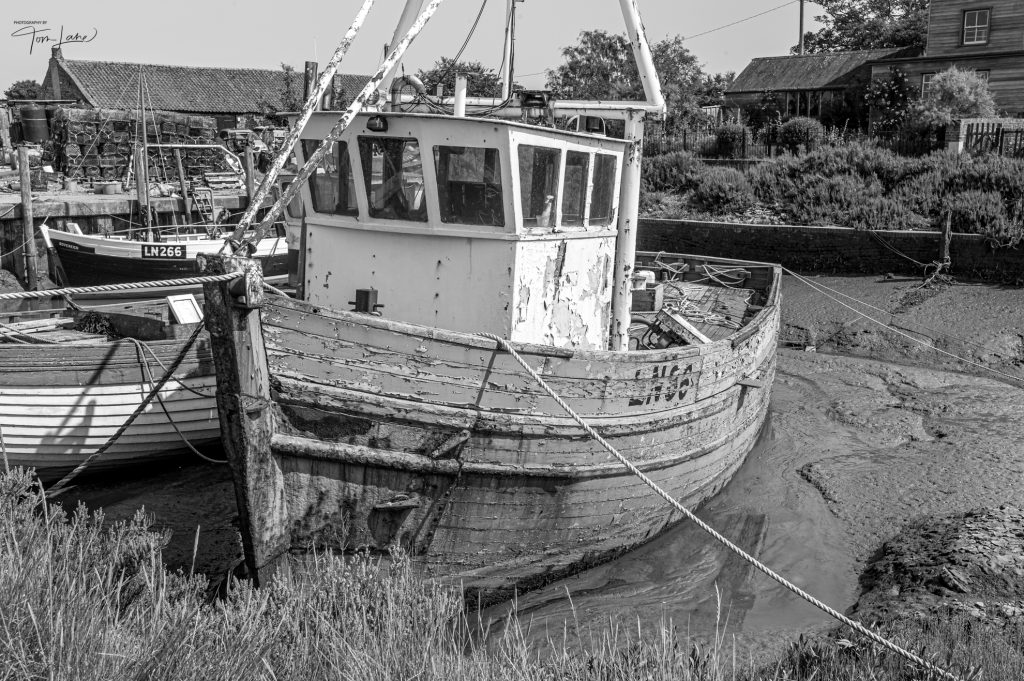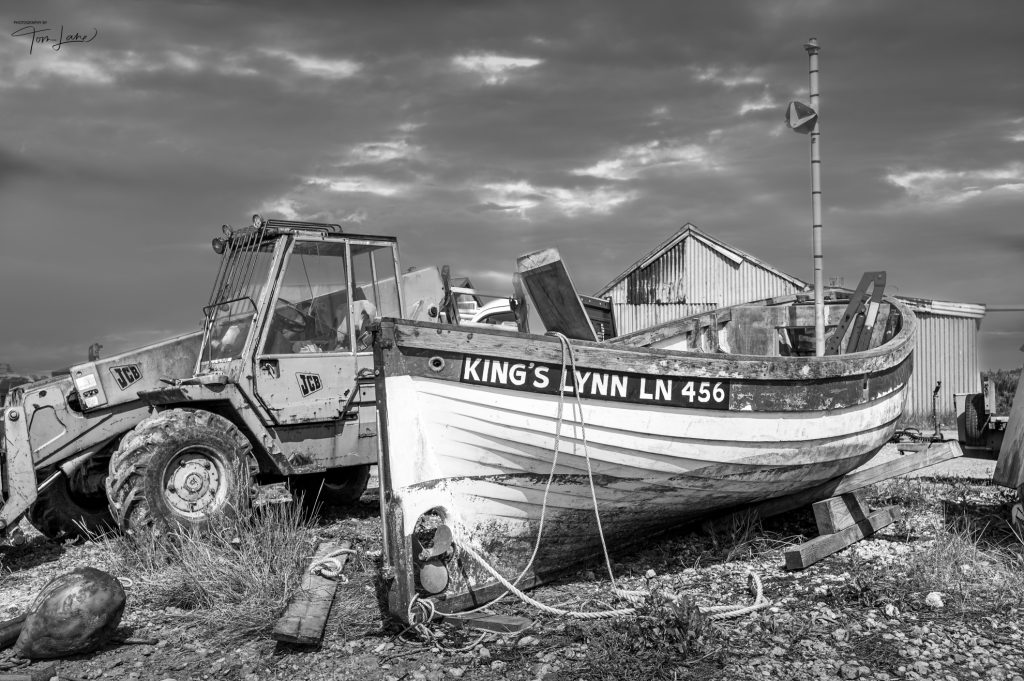 Friday, 12 June 2020
Finally, got chance to test the Zeiss 35mm f1.4 lens during a walk around Ely, which is a City about 8 miles from where we live. I was worried that it may not be as 'sharp' as the Leica lenses I've been using, but looking at the results (see below) there is certainly no need for any concern on that front. I think it's comparable with the Leica 35mm Summilux and is less than half its price. It's early days yet, but I would not have a problem in recommending this Zeiss lens.
Very heavily cropped section from the original image on the left
For quite a while I've been thinking about buying a fast 35mm lens. For more years than I care to remember I've been using the Leica M Summicron 35mm f2.0, but there have been a number of occasions when in low light I've needed something faster.
The options were to part exchange my existing lens and buy a Leica Summilux f1.4 but that would have cost a good couple of 'grand', plus I didn't really want to lose the Summicron as it's such a good general purpose lens; and there was no way I was going to buy the Summilux outright as that was just too much money.
I've been reading a lot of positive things about Zeiss lenses and was always happy with the results when using them on my Hasselblad's and so decided to look for a good secondhand one. I found one on eBay at a reasonable price and it arrived this morning. I have read that the build quality is good, but it wasn't until I actually handled it that I realised just how good it is.
I did try a few indoor test shots and was delighted with the results and so I now look forward to testing it outdoor sometime next week.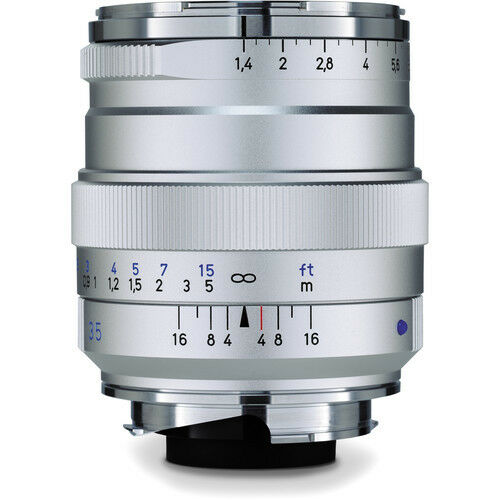 Thursday, 28 May 2020
Along with three other photographers I went for an evening walk in the Great Fen in Cambridgeshire. The weather was perfect with not a cloud in the sky which was perfect for walking, but not good for photography. I hate plain skies in photographs and therefore added my own, thanks to Photoshop. Below are my favourite images from the evening; I was particularly impressed with the way the f0.95 Noctilux handled light when shooting direct into the sun.
Thursday, 14 May 2020
"Taking a stroll in The English Lake District"
Been playing around in Photoshop again and amusing myself by blending images.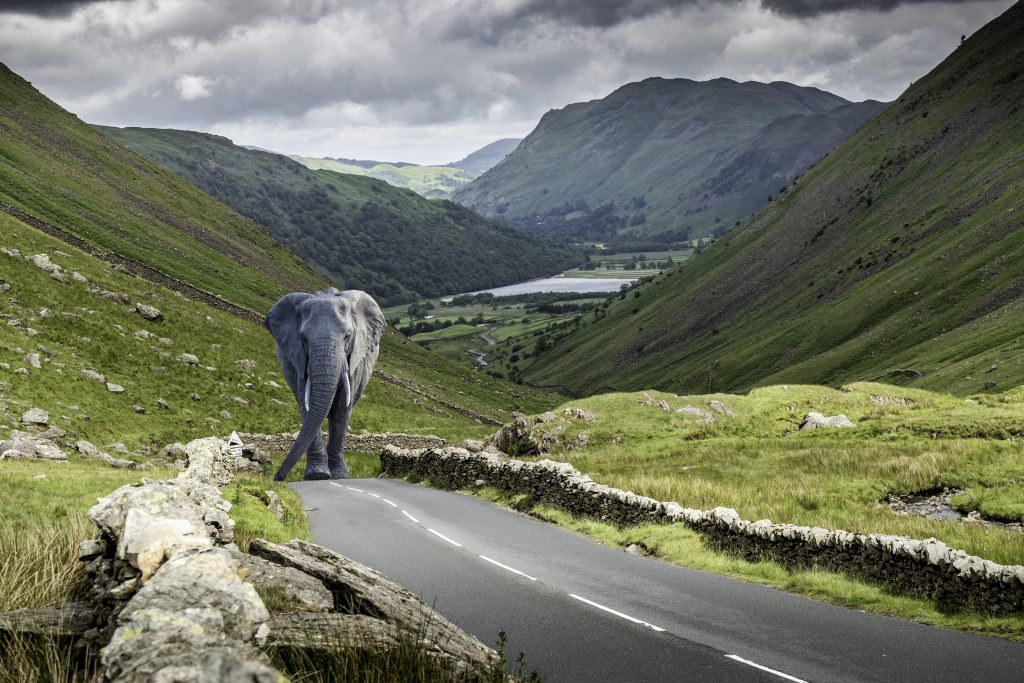 Monday, 11 May 2020
The Coronavirus "Lockdown" is giving me time to brush up on my knowledge of Photoshop and this is an image I've produced today which pleased me.
(I don't know why I keep thinking I have more time during "Lockdown" because I'm now retired ….. I guess I'm still finding it difficult to adjust.)
It's of Moeraki Boulders Beach in the South Island of New Zealand.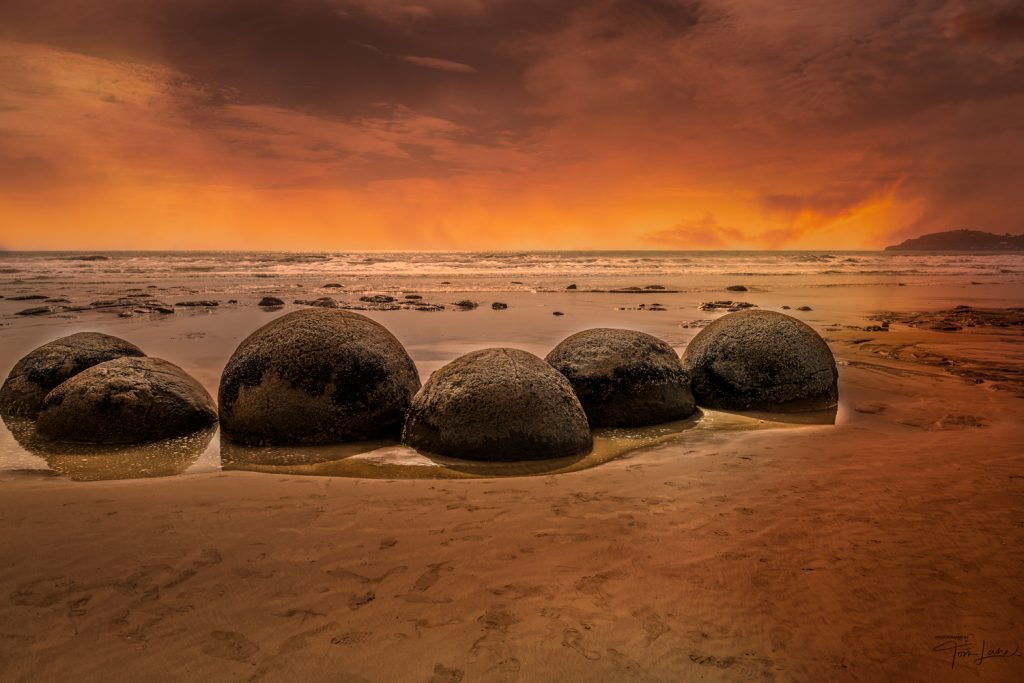 Sunday, 3 May 2020
Feeling creative, I decided to process more of the images I had taken on Friday. I used Photo Blending in Photoshop to produce these images, showing that even in times of Lock Down people can get together as long as you're very selective of people you invite: –
Lock Down could turn me to drink
At least I get to win this one for a change
Friday, 1 May 2020
A bunch of photographers I know decided that we should record our day today, during 'Lock Down' due to the Coronavirus. I produced a couple of images which I was really pleased with, trying to portray how much I was missing motorcycling: –
The Lawnmower was no real substitution but at least it burned petrol and there was the noise of the exhaust
Being two wheels the bicycle was more realistic but I feared an heart attack
Thursday, 23 April 2020
Today I received a lens I bought on eBay. It's a Tri-Elmar 28-35-50mm for the Leica rangefinder. This lens has the advantage of having three focal lengths built into one lens. (There is no way to use a zoom lens on a rangefinder body.) The lens was extremely expensive and complicated to manufacture and so Leica ceased production of them in around 2006. I've had an earlier version of this lens before but it wasn't mechanically reliable. I'm told this Version 2 is much improved and so hopefully I will get years of use from it.
Thursday, 17 April 2020
This creating a website is driving me nuts. After watching a couple of instructional youtube videos I decided to use a hosting site; Fasthosts in the UK. That was last Sunday and I've spent a couple of hours every day since, trying to make head or tail of it.
A last I've managed to put together a Home Page and this one, so at least I am progressing, be it at a snails pace.
Friday, 10 April 2020
For almost the last three weeks we've been in this state of what the government are calling "Lockdown", due to the Coronavirus. Whilst it's been a bind having to stay indoors I've been making the best use of my time by trying to improve my knowledge of both Lightroom and Photoshop, the two software programmes I use most to process my digital images.
I have also taken the opportunity to start this website but am struggling at the moment to make any sense of the software I'm using to put it together. I like a challenge and maybe, with perseverance and all this free time, I'll get there in the end.