Photography by Tom Lane
Best of Britain
Kingswear, Devon looking across from Dartmouth                                                                                 (Leica SL2 with 24-90mm Vario-Elmarit – July, 2022)
Wells-Next-Sea – North Norfolk Coast taken in August 2020.                                                                                (Leica Q with fixed 28mm Summilux lens)
 London & The River Thames as seen from the balcony around St Paul's Cathedral                               (Leica CL with Vario-Elmar 18-56mm f3.5-5.6 ASPH)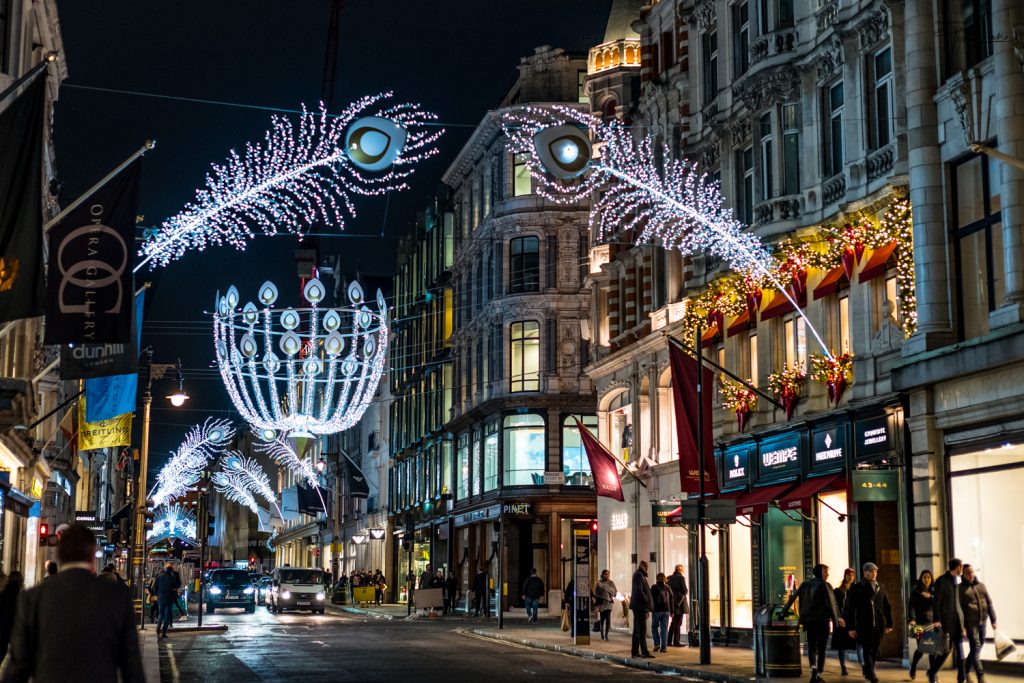 Christmas lights in central London
I always enjoy going into London around Christmas time as the lights are spectacular
(Leica M10 with 50mm Noctilux f0.95)
Cornish Coast                                                                                                                                                                                 (Leica SL, 24-90mm f2.8-4.0 ISO 200)
Lands End, Cornwall                                                                                                                                                     (Leica SL, 24-90mm f2.8-4.0 at 38mm ISO 200)
Sidmouth in Devon lies on the Jurassic Coast and the coastline is dominated by the vivid red sandstone cliff which dates back to the Triassic period
Totnes in Devon
(Leica SL, 24-90mm)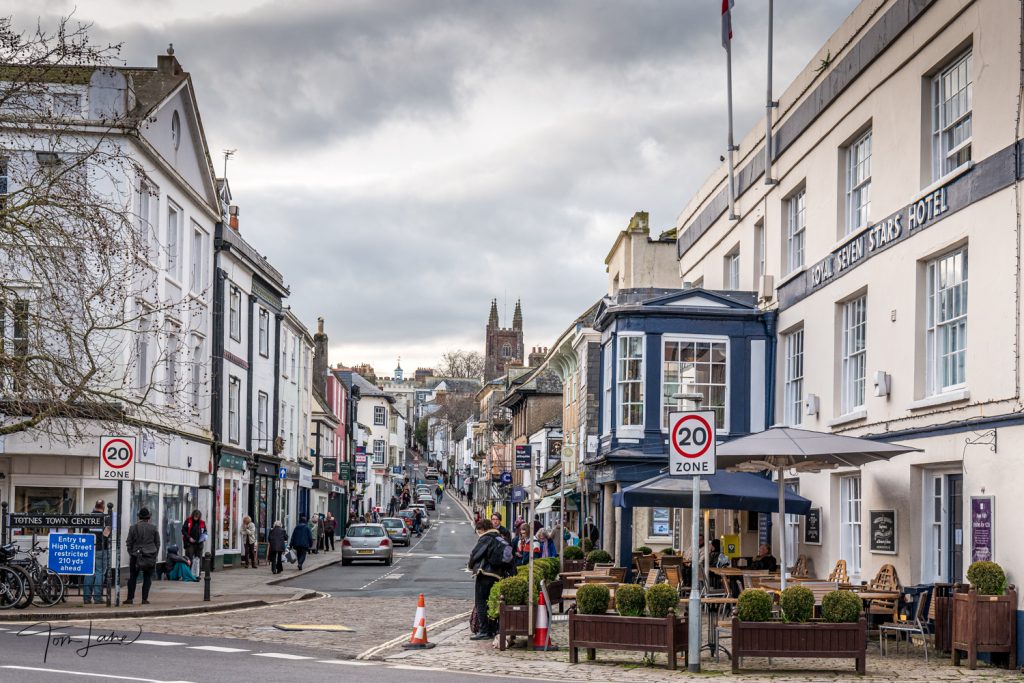 Fishing Boats at Beer in East Devon. The village faces Lyme Bay and is a little over 1 mile west of the town of Seaton. It is situated on the Jurassic Coast World Heritage Site                                                                                                                             (Leica SL, 24-90mm f2.8-4.0 set at 63mm ISO 200)
Winching the fishing boat up onto the beach at Beer
Blakeney harbour, situated on the North Norfolk coast.
(Leica SL Camera with Vario-Elmarit 16-35mm f2.8-4.0 ASPH lens set at 21mm, ISO 50)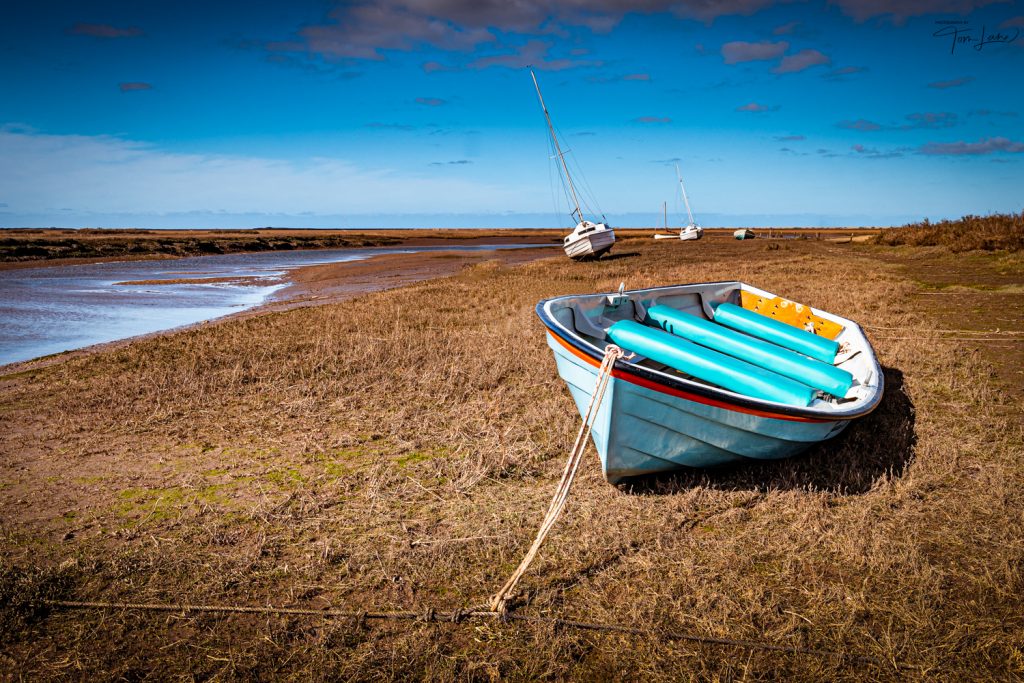 Brancaster Staithe Harbour, again on the North Norfolk Coast.
Once a busy port, sailing ships carried cargo of coal and grain, for a malt house said to be the biggest in England. Trade declined in the 1800s, but a thriving fishing industry survives, and today the harbour bustles with pleasure craft.
(Nikon D810 with 24-70mm f2.8 lens set at 40mm, ISO 200)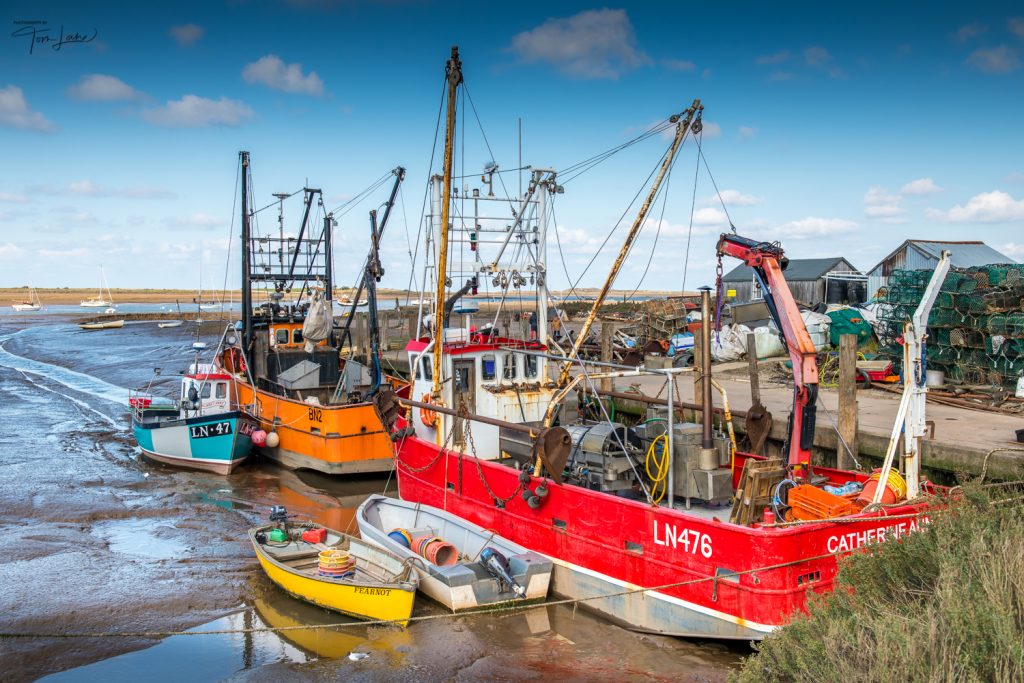 North Norfolk Coast                                                                                                                                            (Nikon D810 with 24-70mm f2.8 ISO 400)
Ely Cathedral                                                                                                                                (Nikon D810 with 24-70mm f2.8 lens at 36mm ISO 200) 
Ely Cathedral, which can be seen from many miles away, is a huge medieval cathedral in the centre of Ely, a town in Cambridgeshire, England. The cathedral has been named one of the Seven Medieval Wonders of the World. The cathedral's story begins in 673 A.D. when a woman called Saint Etheldreda founded a monastery where the cathedral is today. This monastery was destroyed in the 9th century and a new one was built in 970. It officially became a cathedral in 1109 and over the years it has been added to, changed and restored
Cambridge city centre
(Leica CL with Vario-Elmar 18-56mm f3.5-5.6 ASPH)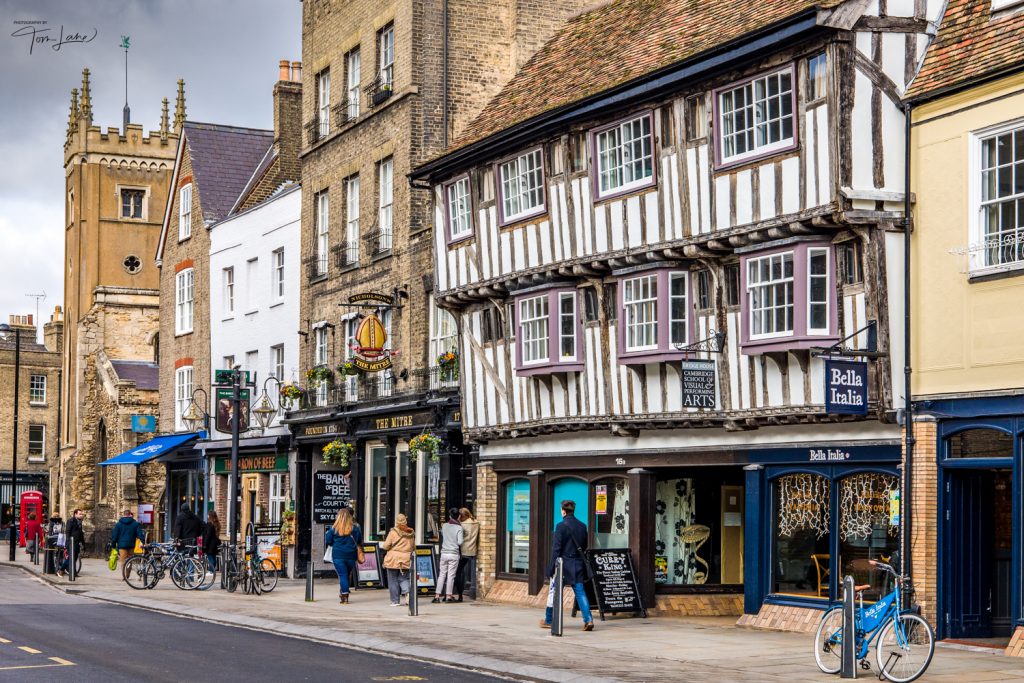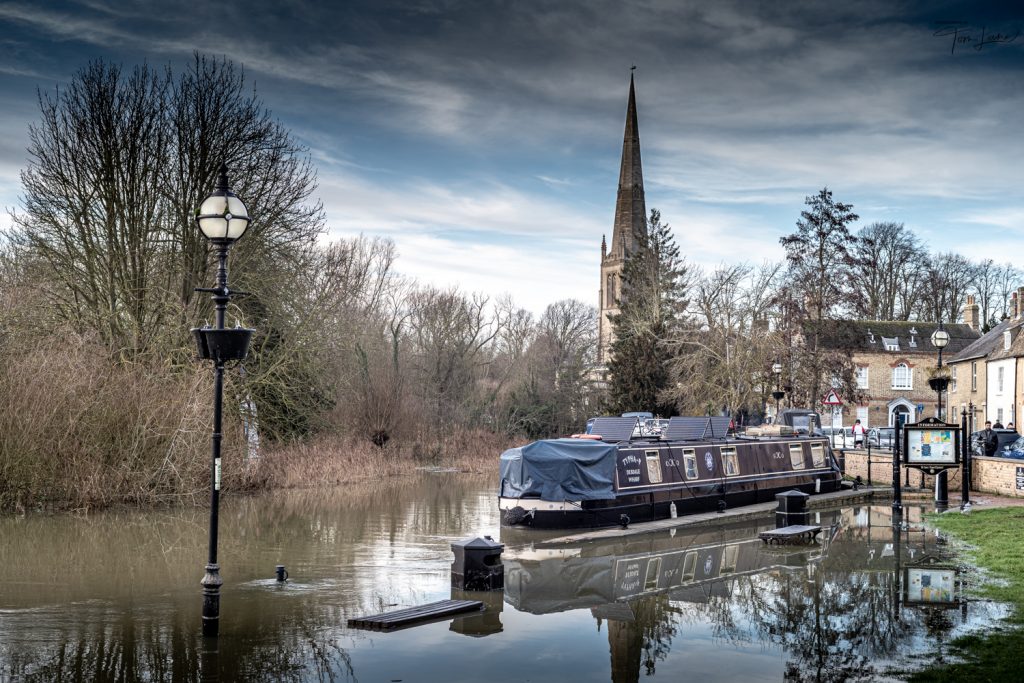 St Ives, Cambridgeshire our local town. Taken during the floods in December 2019.
(Leica M10 with 50mm Summicron f2.0 lens ISO 200)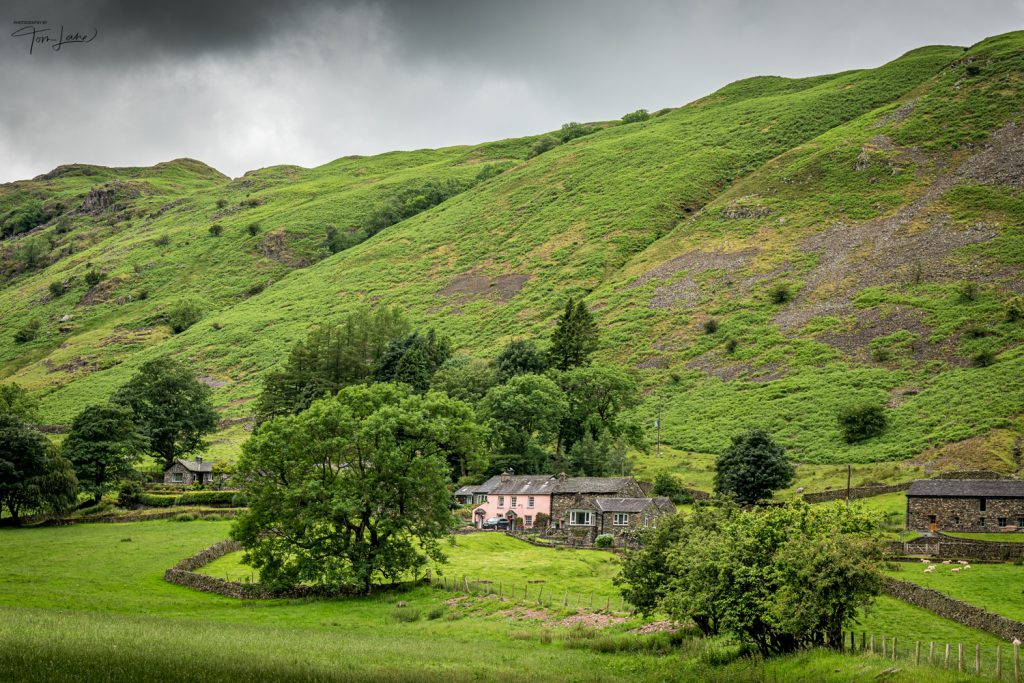 The English Lake District taken in July 2019
(Leica SL with the 24-90mm lens set at 60mm ISO 200)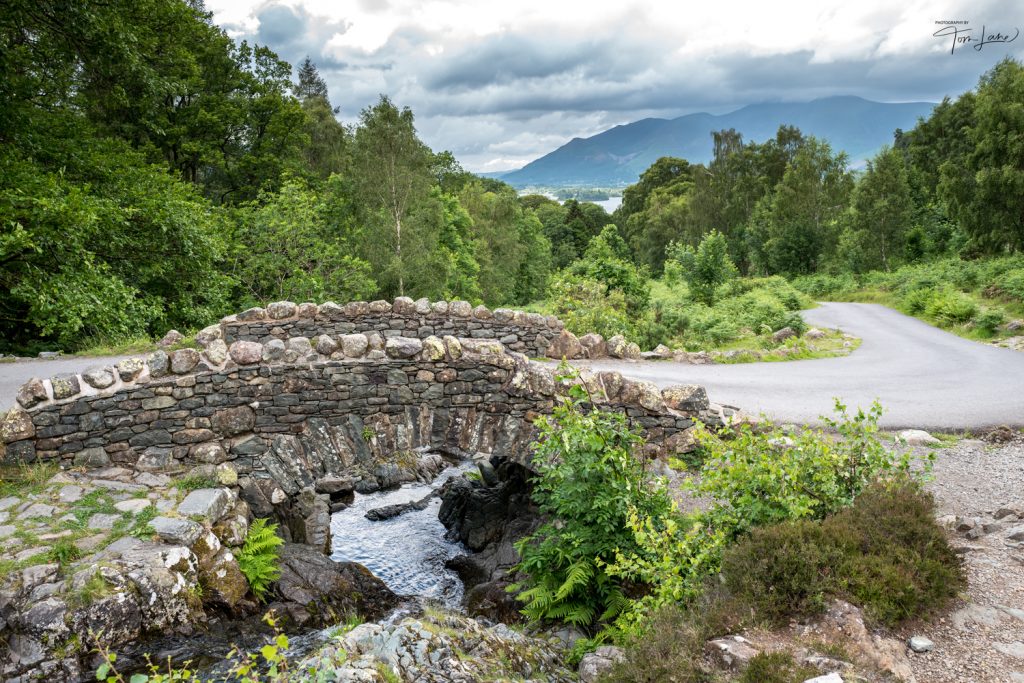 Ashness Bridge in the Lake District. The stream runs down into Derwentwater on the shores of which is located the town of Keswick
As a teenager I spent many happy hours in the Lake District climbing and walking
(Leica Q with a fixed 28mm f1.7 lens ISO 200)
Buttermere in The Lake District                                                                                                                              (Leica SL with 24-90mm lens at 90mm ISO 200)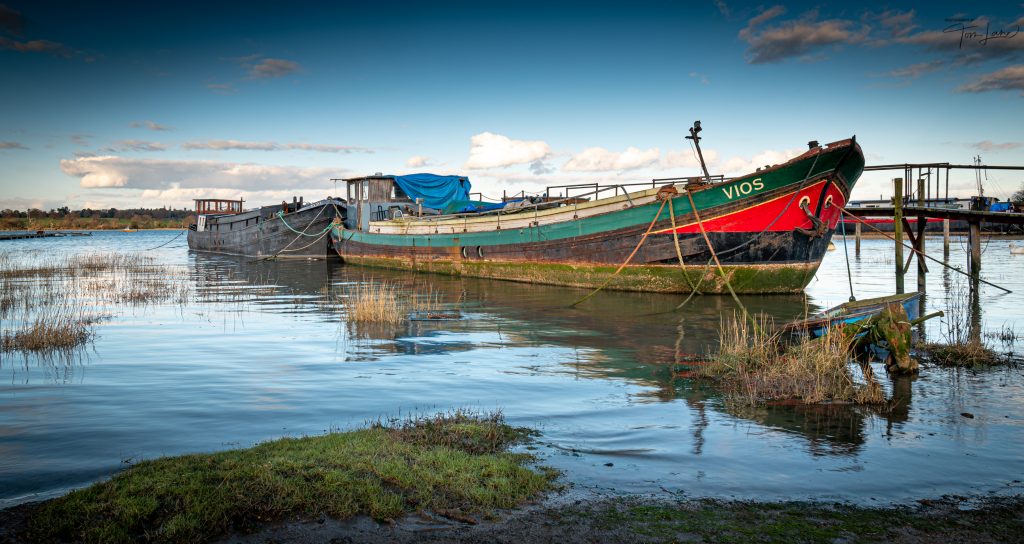 Pin Mill, Suffolk
Pin Mill is a hamlet on the south bank of the tidal River Orwell, located on the outskirts of Chelmondiston Village, on the Shotley peninsula, south Suffolk. It lies within the Suffolk Coast and Heaths Area of Outstanding Natural Beauty and is a designated a Conservation Area.
It's a very small place with lots of boats which have seen better days, there is a great pub, The Butt & Oyster where we had a superb lunch.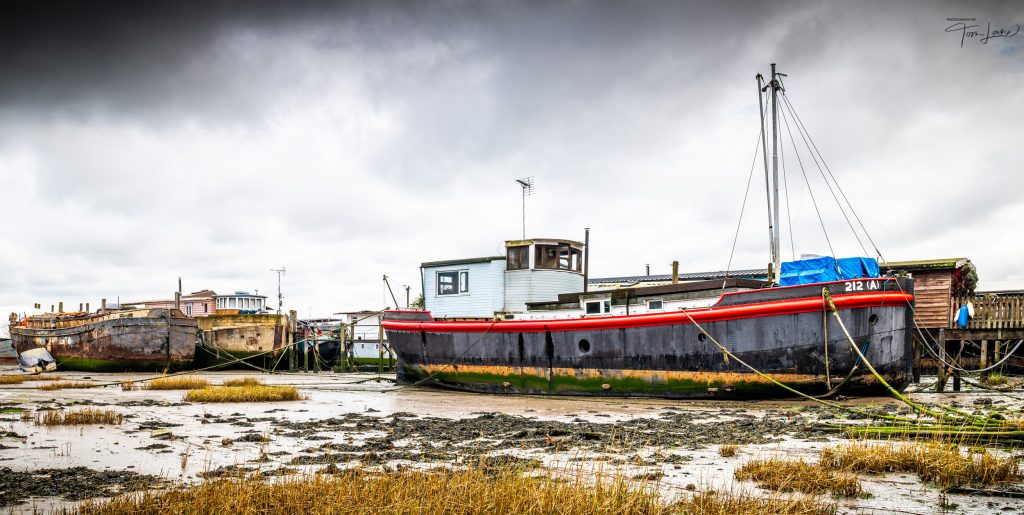 Another image from Pin Mill
I went in March 2020 with a photographer friend and we spent all day there, but probably didn't walk more than a mile at the very most
(Leica SL Camera with Vario-Elmarit 24-90mm f2.8-4.0 ASPH lens set at 25mm)