The Warrior                                                                                                                                                 (Leica SL2 with 24-90mm Vario-Elmarit lens)
Brimham Rocks, North Yorkshire                                                                                                                       (Leica M10-R with 35mm Summicron lens)
Fountains Abbey, near Ripon, North Yorkshire, UK                                                                                  (Leica M10-R with 35mm Summicron f2.0 lens)
Rockport – New England                                                                                                                    (Leica SL 601 with the 24-90mm Vario-Elmarit lens)
"Don't Fence Me In" – Maine Coastline                                                                                                    (Leica SL 601 with the 24-90mm Vario-Elmarit)
"Now, That's Tall" – Dubai                                                                                                                                                                              (Sony RX1)
Family Honda – Vietnam                                                                                                                                 (Leica M9 with the 28-35-50mm Tri-Elmar)
Lisbon Tram                                                                                                              (Leica M240 with the Vario-Elmar-R 1:4/35-70mm & M to R adaptor)
Mont Saint Michel – France                                                                                                                 Leica SL (type 601) with the24-90mm Vario-Elmarit
Tread Carefully – taken in Athens whilst attending the Leica One Challenge in October 2022.                             (Leica M10-r with 35mm Summicron lens)
'Thetford Forest'                                                                                                                                        (Leica SL2 with 24-90mm Vario-Elmarit Lens)
'Passing Point' – taken in the Canadian Rockies                                                                                 Leica SL (type 601) with 24-90mm Vario-Elmarit lens
Roof Structure, taken in a shopping centre in Melbourne, Australia                                                                      (Leica M240 with 35mm Summicron lens)
Wheat, taken on a walk around our local village fields                                                                                    (Leica M10 with 50mm F2.0 Summicron lens)
Domino Sugar, New Orleans, taken from a Paddle Steamer trip on the Mississippi River.                  (Leica M10-R with 50mm Summicron lens – April, 2022)
One of a number of abandoned bridges on route US1 between Key Largo and Key West.                  (Leica M10-R with 90mm f2.8 Elmarit lens – April, 2022)
'Brixham Fishing Fleet' unfortunately access to the commercial part of the harbour is restricted, but I managed to get this image by climbing onto a sink surround and taking it through the top open window in a gents toilet, in a fish & chip shop.
                                                                                                                                                                                 (Leica SL2 with the 24-90mm Vario)
Character from the Bressingham Steampunk Gathering we attended in July, 2022.                                           Leica SL2 with 24-90mm Vario-Elmarit lens
"Many Hands Make Light Work" – servicing the Land Rover Defender                                                         (Leica Q with fixed 28mm F1.7 Summilux lens)
Bit of fun using Photoshop. Basically took five images with the camera on a tripod so that the Land Rover didn't move, then, using the twelve second time delay, I walked round to the various positions and acted out the different service functions …… don't really know why I included the hammer one.
Poities, France                                                                                                                                                   (Leica SL with 24-90mm Vario-Elmarit)
Buttermere Lake, the English Lake District                                                                                                        (Leica SL with 24-90mm Vario-Elmarit)
"Three Beauties from Vilnius" – Lithuania.                                                                                                      (Leica M9 and 50mm Summicron lens)
This was an image taken way back in 2012 but until recently I hadn't processed it. The three ladies were a statue on the roof of a building, but behind them, covering about a third of the width of the picture to the right was another building and compositionally it didn't look right. It took me some time in Photoshop to remove the obstructing building and then using "cut and paste" and "flipping" horizontally I managed to rebuild the sky. Some people may argue that it's not a true image but as long as there's Photoshop and other manipulation software I'm going to use them.
"Mono Lake" – Nevada, USA.                                                                                                     (Leica Monochrom with 35mm f2.0 Summicron ASPH lens)
"Cold and Misty Morning" taken on the 28 December about a half mile from where we live. There had been an excessive amount of rain over the previous couple of days and this view showed what is normally fields.                                                              (Leica Q with its fixed 28mm f1.7 Summilux Lens)
"On The Road Down To Milton Sound", South Island, New Zealand                                                                 (Leica SL with 24-90mm Vario-Elmarit)
"Storm Hits North Island, New Zealand."                                                                                                     (Leica SL with 24-90mm Vario-Elamrit)
In January 2018 we were in New Zealand, covering both the North and South Islands. I can't remember exactly where this was, but we had stayed in a town situated on a Peninsula. The following morning a storm hit the coast and basically all the roads into and out of the town were closed. Having a hire car we eventually managed to get out using this road, but it was rough going. It's amazing how hire cars can go where no others venture.
90 Mile Beach, North Island in New Zealand                                                                                            (Leica SL with 24-90mm Vario Elmarit lens)
"Poppy Line – North Norfolk Railway" – taken at Kelling Heath in August 2020.                                           (Leica SL with 24-90mm Vario-Elmarit-SL lens)
Eating Out In The Dordogne, France – taken in October 2018.                                                                            (Leica SL with 16-35mm Vario-Elmar lens)
Grand Bazaar, Istanbul – taken in October 2014 during a Leica Forum Meeting in Turkey.                (Leica M Monochrom with 28-35-50mm Tri-Elmar Lens)
"Honfleur, France" –  is a city in the department of Calvados, in northern France's Normandy region. It's on the estuary where the Seine river meets the English Channel. The Vieux-Bassin (old harbor), lined with 16th- to 18th-century townhouses, has been a subject for artists including Claude Monet and native son Eugène Boudin. This is one of my favourite places in France and I took this image in September 2019, using a Leica SL camera and the 24-90mm Vario-Elmarit lens.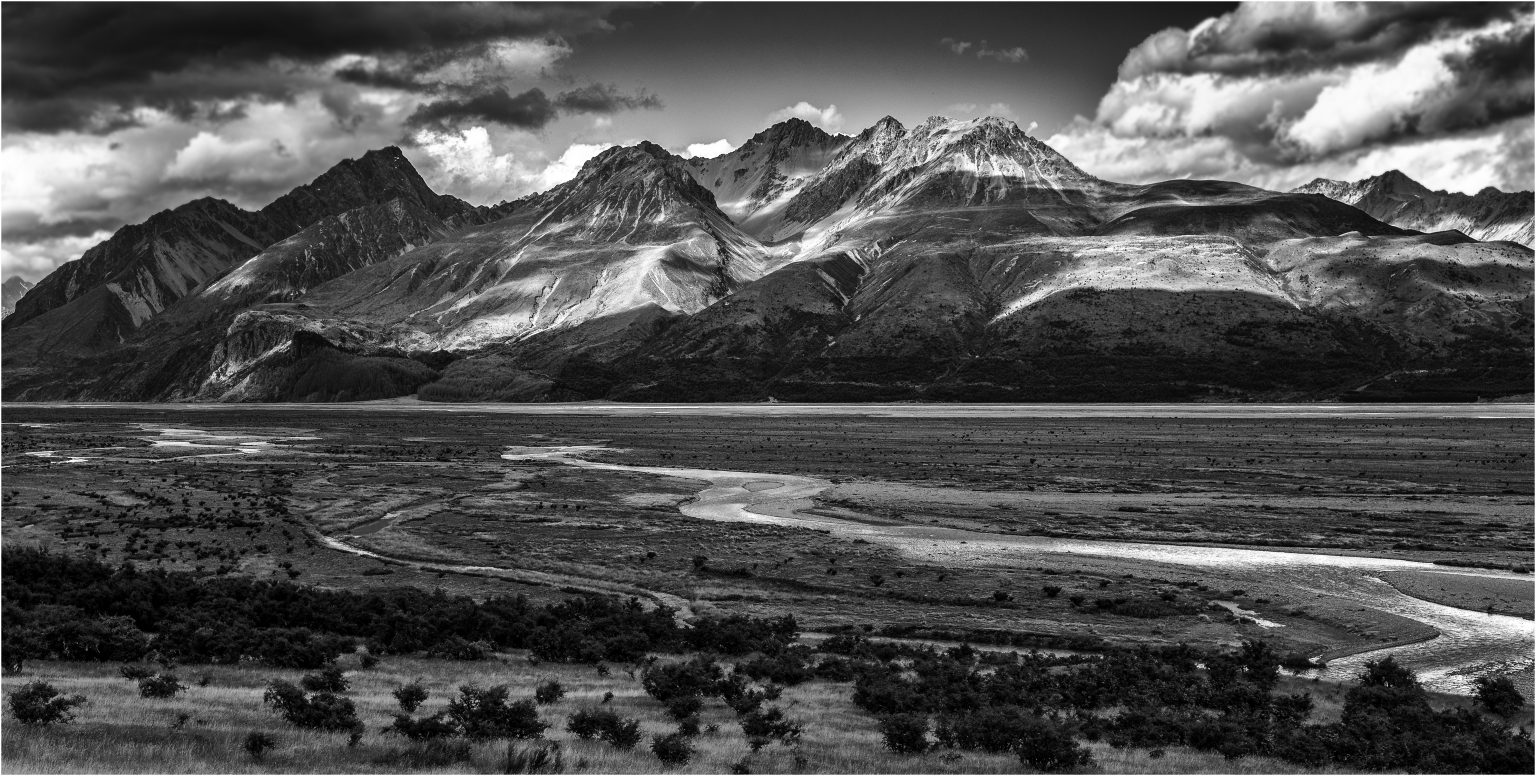 "Mount Cook Highway" – South Island, New Zealand. Taken at a location on Highway 80, which runs from Pukaki to Aoraki Mount Cook Village. We left England between Christmas and New Year 2017, had a few days in Singapore, before flying to Auckland overnight on New Years Eve. (Thought it was cheaper to celebrate New Year in the big tin can at the top of the world instead of some expensive restaurant in Singapore.) New Zealand is a great place but it's such a pity it's so far from anywhere. Taken on the 17 January 2018 with the Leica SL and 24-90mm Vario-Elmarit lens.
"Mary Poppins" – taken during a Leica Forum meeting in Holland. It was a rainy, miserable grey day but for me this image made putting up with the weather all worthwhile, as I just love the expression on the lady's face. The photo was taken using a Leica M9 Monochrom camera with a 50mm f0.95 Noctilux lens.
"Ely Cathedral" – the small town (I always think of it as a town) of Ely, in Cambridgeshire, is actually a City because it has the Cathedral. It's only about 8 miles from where we live and so I will sometimes go there in the evening, have a walk round and then a pint by the river, before heading home. This was taken in April 2019 with a Nikon D810 and 24-70mm f2.8 Nikkor lens. I usually only use the Nikon's for Safari or Motorsport, but as I hadn't done either for a while decided to blow the cobwebs out of it.
"Heathrow Approach" – this has been a very successful image for me. I was returning from India on an overnight flight and as we approached London Heathrow Airport we had to go into a holding pattern whilst we waited for a landing slot. I had a Leica T camera with the 18-56 zoom lens attached and managed to grab this photo.
"Waiting For Their Menfolk" – this was taken in October 2014 during a Leica Forum Meeting held in Istanbul, Turkey. I can't remember what year it was, but the image was awarded the Leica Society's "Oskar Barnack Trophy" for the best large monochrome print. The photo was taken in the Grand Mosque with a Leica Monochrom camera, and a 50mm Summilux f1.4 lens.
"The Warrior" – taken in December 2016 in Cape Town, South Africa, using a Nikon D810 with 85mm f1.4 Nikkor lens. When we go to Africa it's normally on safari and so I take a Nikon system, rather than Leica, because of the superb Nikkor telephoto lenses; like the 600mm f4.0 and 300mm f2.8.
" Coron Village" – in the Philippines. When working, I used to visit the Philippines often as we had an aviation school based in Subic Bay. The courses usually ran for two weeks and so on one of the middle weekends I flew to this small fishing village. On the original image the cross on the hilltop wasn't so pronounced and so I moved the sky to provide a dark background for it. I thought the cross was significant as the Filipinos consider religion to be important and especially so for the fishermen who face the dangers of the sea in their flimsy boats. Taken with a Leica M9 and Tri-Elmar lens set to 35mm.
"Paddling The Mekong" – Vietnam. Whilst on a business trip in Asia I had a free Sunday and so took a trip to the Mekong Delta. I wanted a low viewpoint for this image and so ended up leaning out of a similar boat to the one these ladies were paddling. Taken in April 2013 with a Leica M9 and Tri-Elmar lens set to 35mm.
"Oregon Coast" – USA. Taken in May 2014, with a Leica M (type 240) on US101, whilst driving the coast road between Seattle and San Francisco. I used to spend so much time in Seattle that I bought a car and left it over there so we could make these trips during any free time. We've driven this route many times and I love the Oregon Coastline scenery.
"The Teacher" – taken in April 2017 at a school re-enactment in Tasmania. We attended a Leica Forum Meeting in Melbourne, Australia and decided to fly out a couple of weeks early in order to visit Tasmania. The image was taken with a Leica SL and the 24-90mm Vario-Elmarit Lens.