Yosemite Valley in the Depths of Winter – taken with the Leica SL (type 601) and the 24-90mm Vario-Elmarit lens in November 2019.
Late afternoon winter light falling on the face of El Capitan.  (November, 2019)                                                     Leica SL with 16-35mm Vario-Elmar lens
El Capitan with Merced River in the foreground                                                                                                   (September, 2011 : Leica M9)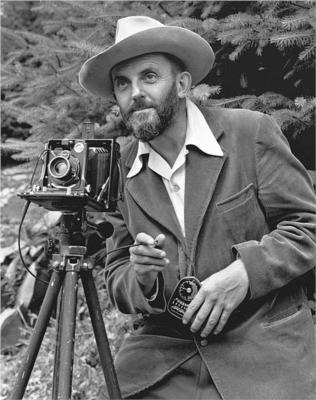 Yosemite National Park is one of my favourite places to visit in the world. I've been lucky enough to have visited it many times and fortunate to have photographed it during all seasons of the year. I've even managed to take aerial shots of it when a friend of mine was kind enough to fly me there from Reno so I could get images of El Capitan, Half Dome and The Yosemite Valley from the air.
One photographer who has really inspired me is Ansel Adams who was born in 1902. He was a landscape photographer and environmentalist known for his black-and-white images of the American West. He helped found "Group f/64", an association of photographers advocating "pure" photography which favoured sharp focus and the use of the full tonal range of a photograph.
I have tried to copy his style of Black & White Photography and that is why most of the images in this section are portrayed in Monochrome.
Ansel Adams; 1902 – 1984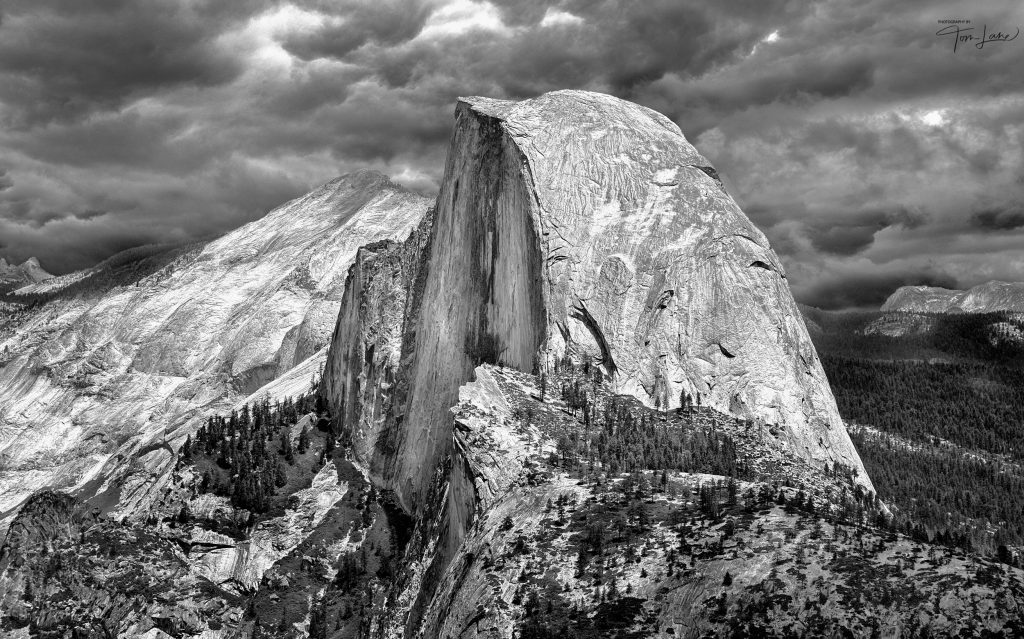 Half Dome taken from Glacier Point
(June, 2014 : Leica M9 Monochrom)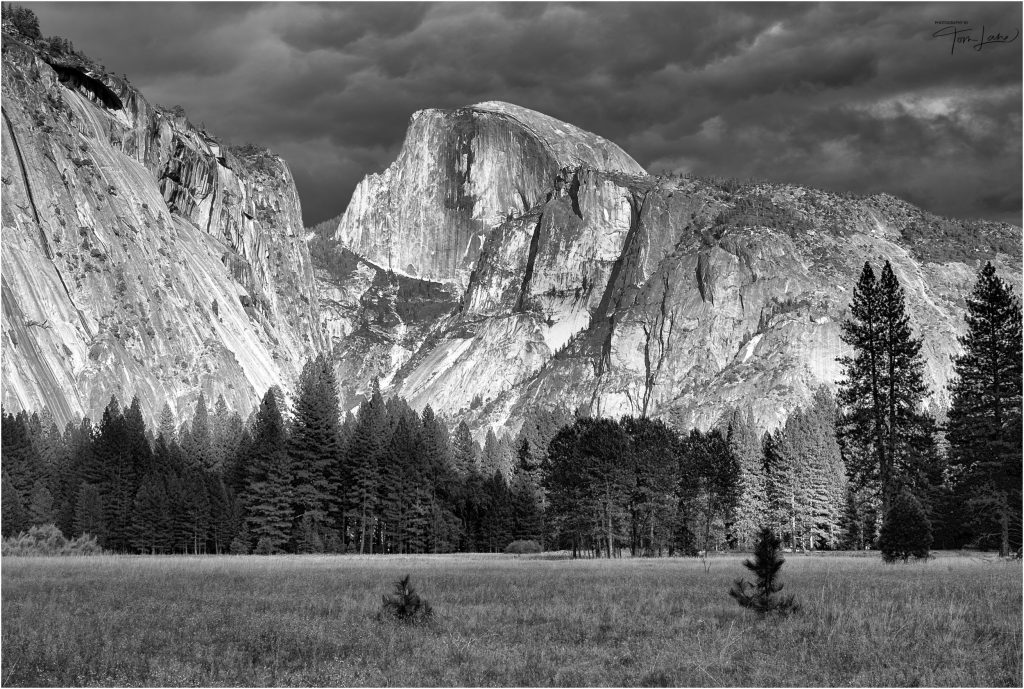 Half Dome taken from the valley
(September, 2011 : Leica M8 with 28mm Summicron f2.8 ASPH lens)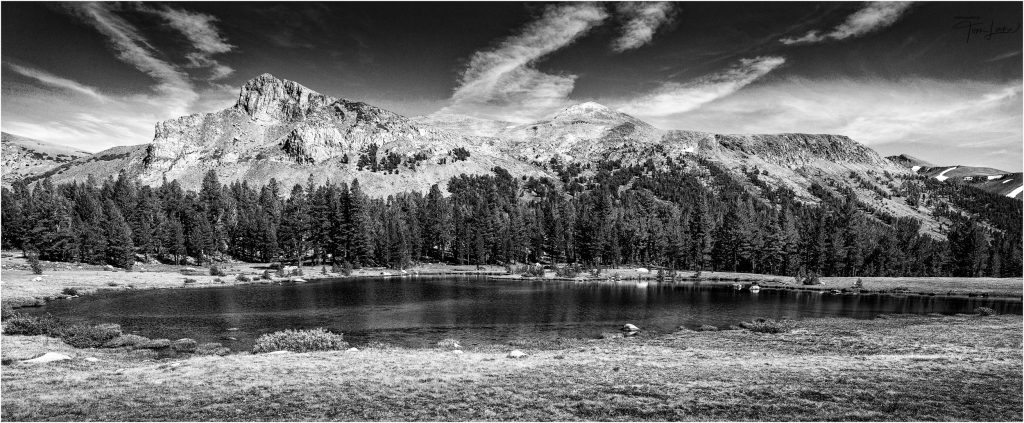 Tioga Pass
(September, 2011 : Leica M9 with 16-18-21mm Tri-Elmar Elmar f4.0 ASPH lens set at 16mm)
El Capitan taken from the valley                                                                      (September, 2011 : Leica M9 with 24mm Elmar-M f2.8 ASPH lens)
Half Dome & El Capitan at top left, taken from The Tunnel Entrance
(September, 2011 : Leica M9)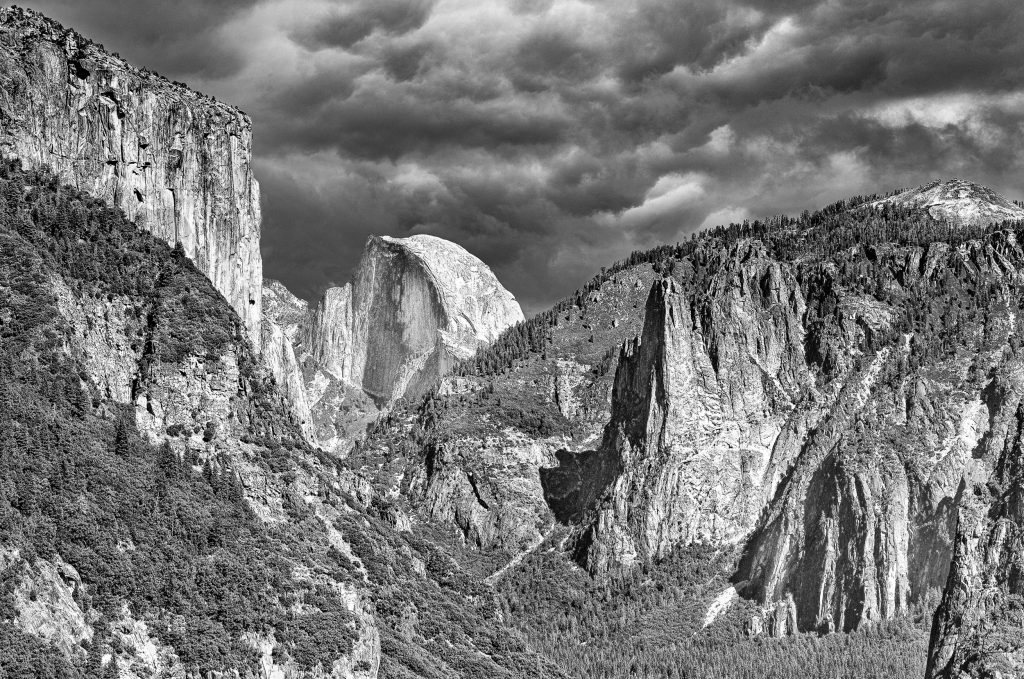 Bridalveil Falls taken from the valley
(September, 2011 : Leica M9 with Summicron 50mm f2.0 ASPH lens)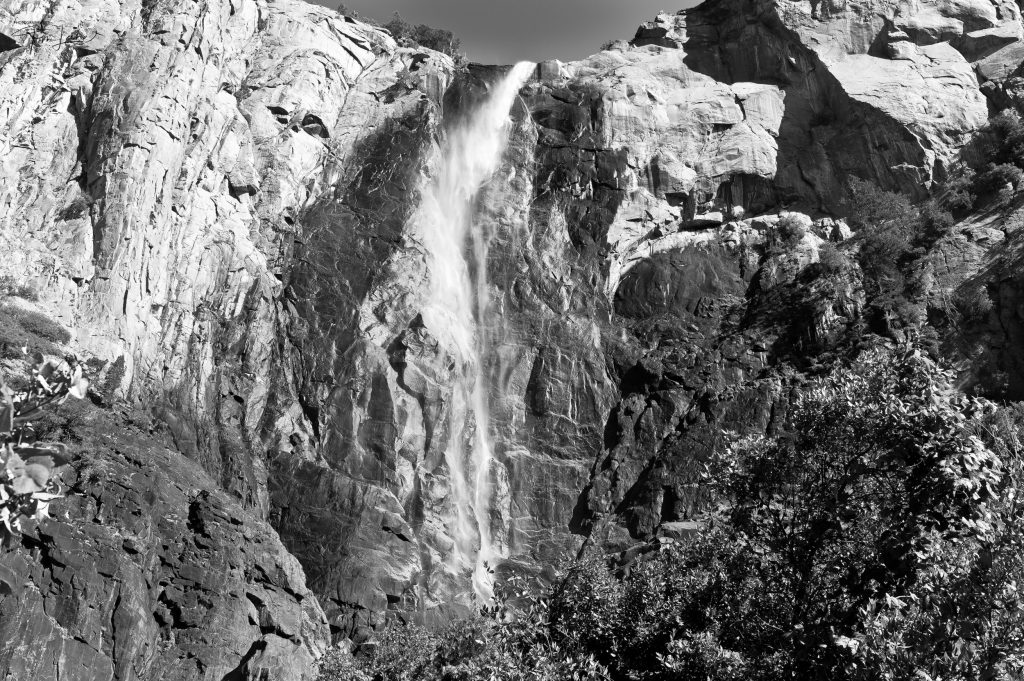 Valley Floor in Winter                                               (November, 2019 : Leica SL with 24-90mm Vario-Elmarit f2.8-4.0 ASPH lens set at 30mm)
We visited Yosemite in November 2019, arriving into San Francisco on the 25th. In order to hopefully avoid the crowds we had timed our visit during the Thanksgiving Weekend. We stayed that night at an Airport Hotel, before setting off the following morning on the two hundred and fifty odd mile drive to the park. Watching the Weather Channel on the TV before we left they were talking about heavy snow storms coming in from the north, but we found this difficult believe as the sky was clear and the temperature in the mid forties Fahrenheit.
We arrived at the park entrance just after lunch and the ranger enquired as to whether we were carrying snow chains, as he said they were expecting a heavy snowfall around three in the afternoon. When we replied NO, he strongly suggested we go into Yosemite Village and buy some. I thought maybe one of his relations may have owned the "snow chain shop" and so feeling charitable, went and bought some.
Three thirty came and I remember saying to my wife that my watch must be slow as there was no sign of snow. Twenty minutes later the snow came and there was a covering of a couple of inches, in what seemed like no time. Never having fitted snow chains before and didn't want to start in the dimming light, we went to our hotel in El Portal. That night it rained "cats and dogs", but of course, twelve miles or so further up the road, higher in the Sierras that rain was falling as snow.
The following morning when we arrived at the park entrance it was compulsory to fit the chains; miserable experience with numb hands from the snow and having to kneel to get the darn things in place. However, the park was absolutely superb with a fresh layer of snow and hardly any visitors.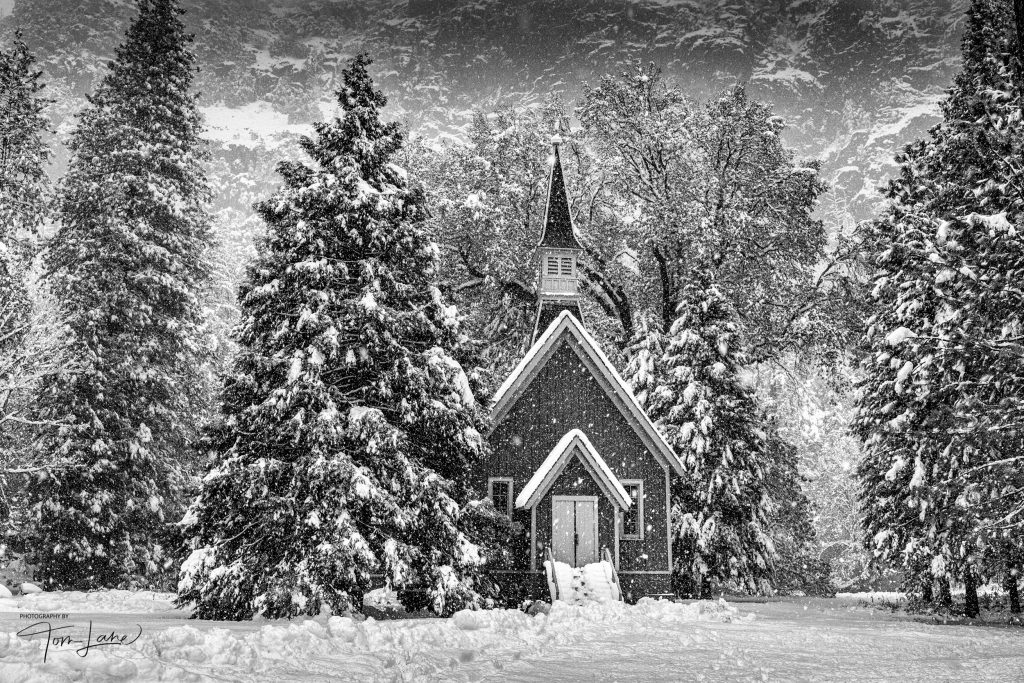 Not Many Church Goers Today – Small Church located in The Valley
(November, 2019 : Leica SL with 24-90mm Vario-Elmarit f2.8-4.0 ASPH lens set at 37mm)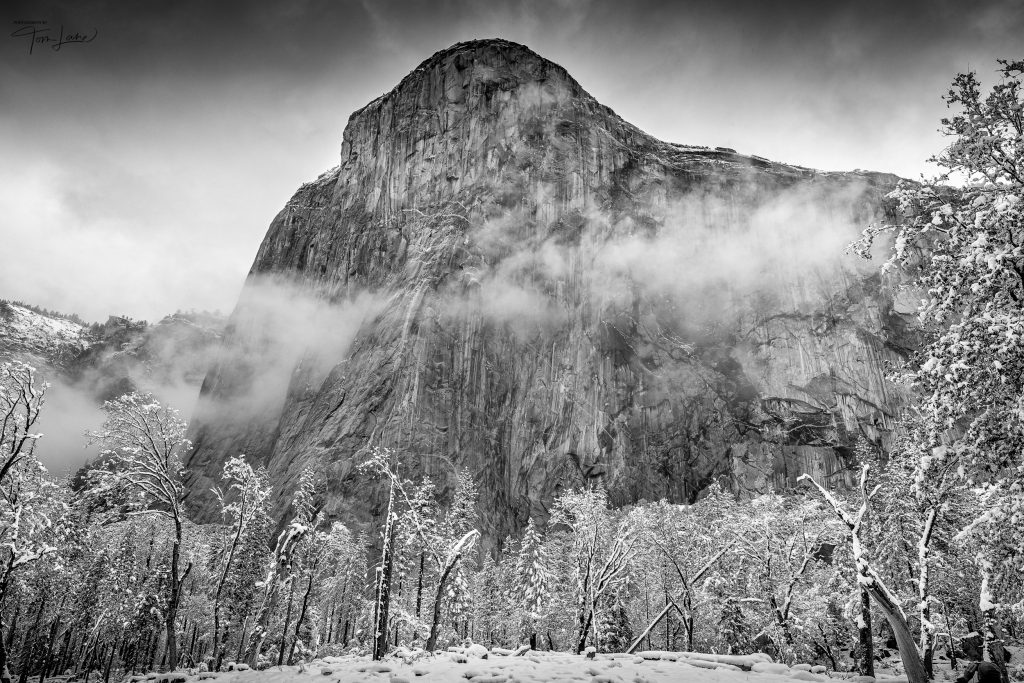 El Capitan taken from The Valley
(November, 2019 : Leica SL with 16-35mm Vario-Elmarit f3.5-4.5 ASPH lens set at 22mm)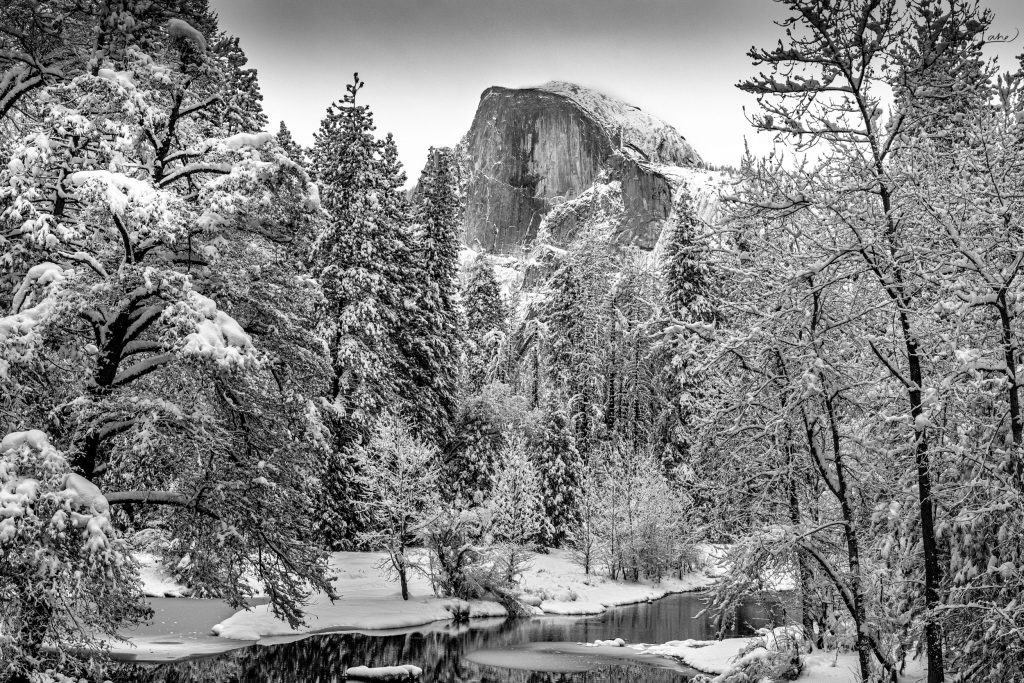 Half Dome taken from the bridge near the Village
(November, 2019 : Leica SL with 24-90mm Vario-Elmarit f2.8-4.0 ASPH lens set at 50mm)
Merced River taken from almost the same location as the image showing El Capitan and the Merced River, but El Capitan is lost in the mist
(November, 2019 : Leica SL with 16-35mm Vario-Elmarit f3.5-4.5 ASPH lens set at 35mm)
Merced River looking downstream from the image above
(November, 2019 : Leica SL with 24-90mm Vario-Elmarit f2.8-4.0 ASPH lens set at 24mm)