US1 Coastal Road – a fabulous alternative to US 5 if driving North/South through California, Oregon or Washington State. We've done this route many times between San Francisco and Seattle, this image being taken in November, 2019.                                       (Leica SL with 24-90mm Vario-Elmarit)
I do a lot of photography with Leica and for years have been an active member of the Leica Forum and The Leica Society. Every year, in October, the forum arrange a weekend meeting somewhere in Europe, where we can participate in what is called the "One Challenge". This goes back to the old film days when a roll of film comprised of 36 images. Basically each Photographer has 2 hours in which to take 36 images and then the worldwide forum votes for the best. Really the weekend is more about meeting likeminded people, having a chat, a couple of drinks and a good meal, the Challenge being very secondary. Some of the ones we've attended have been in Malta, Copenhagen, Vienna, Rome, Palermo (Sicily), Wetzlar (Germany), Istanbul, Seville and Rome.
A couple of years ago we decided that every two years we would hold a "Long Distance Challenge" and so far these have been in Japan, Australia and the last one was in New York. My wife and myself decided to go a couple of weeks early and tour the Northeast US and some of these images were taken on that trip.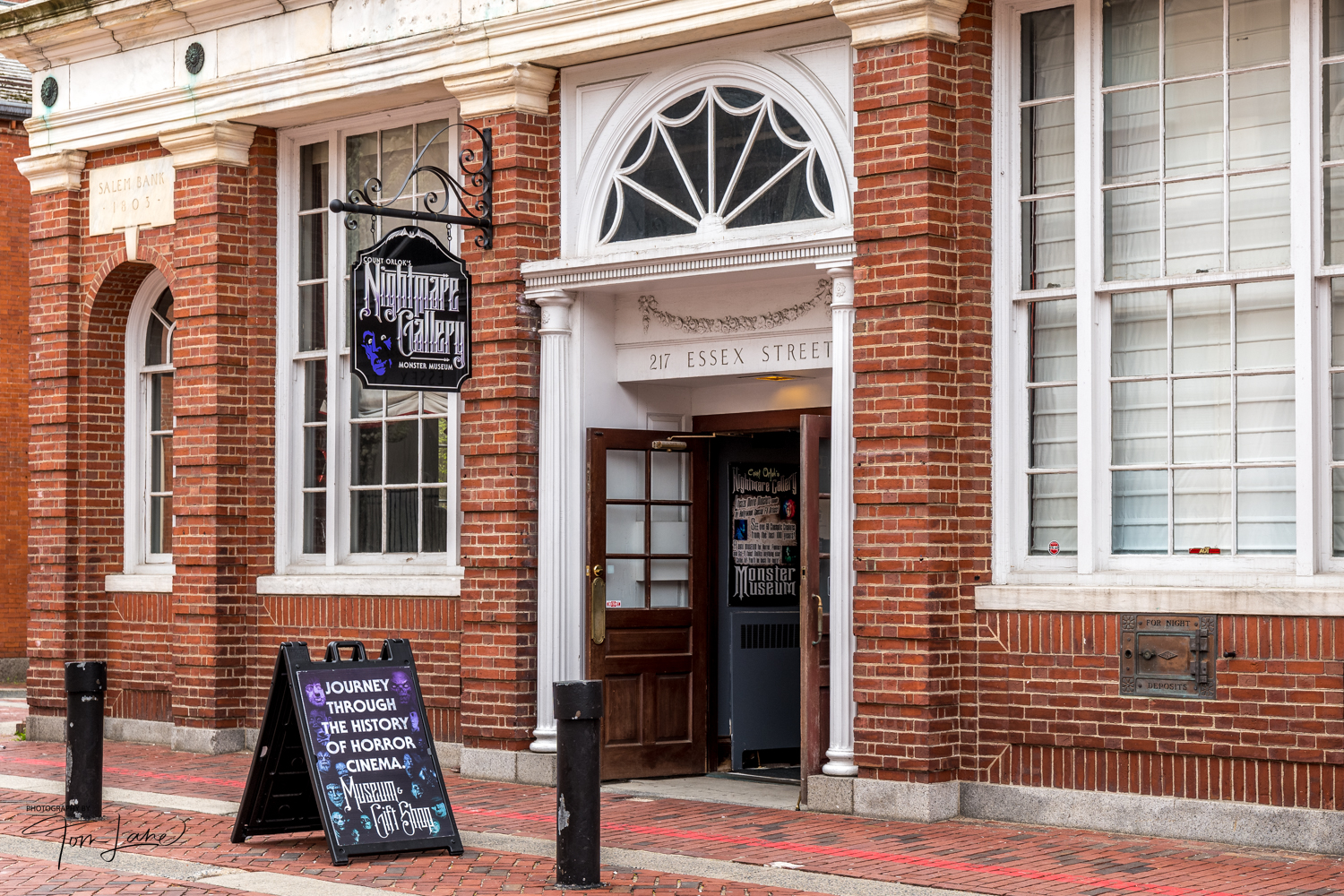 Salem Massachusetts Salem is a city on the north coast of Massachusetts north of Boston. It's famous for its 1692 witch trials, during which several locals were executed for allegedly practicing witchcraft.
Rockport is a lovely little town in Knox County, Maine, thirty-five miles southeast of Augusta. Great place to eat Lobster    (Leica SL)     April, 2019
Nothing fancy but the food was great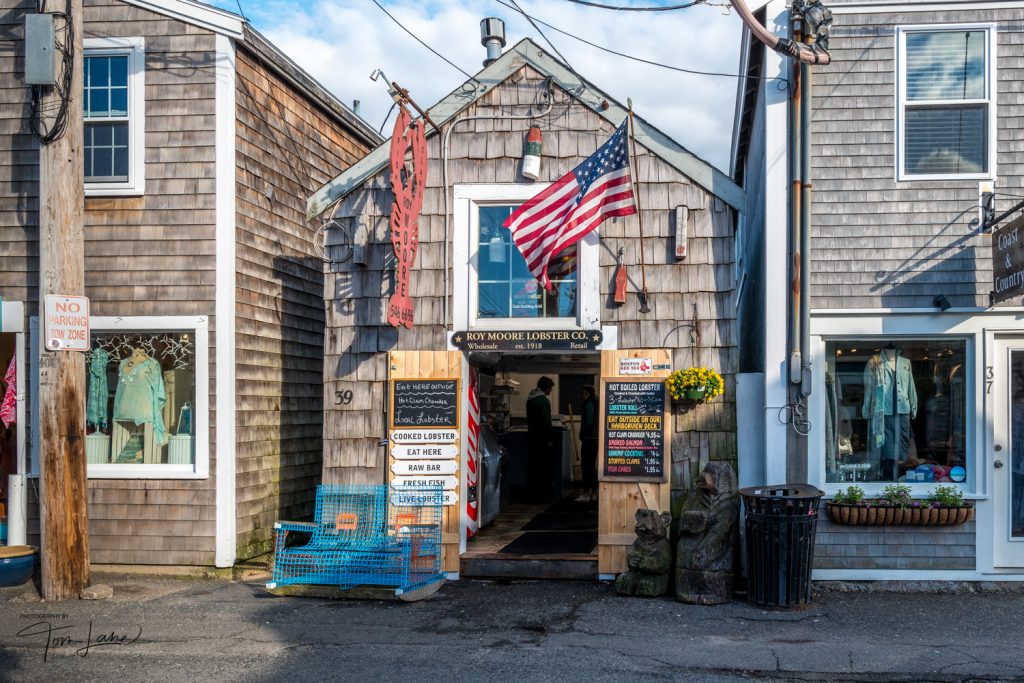 Unfortunately the store wasn't open on a Sunday evening.
Fortunate really as it could have been costly.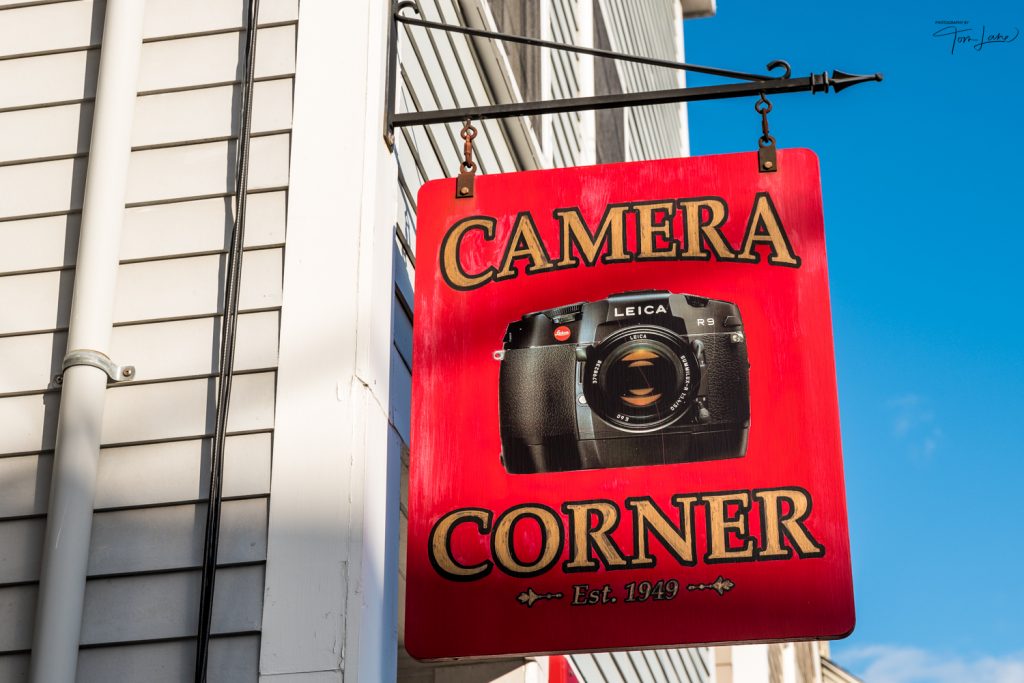 Rockport Harbour in lovely evening light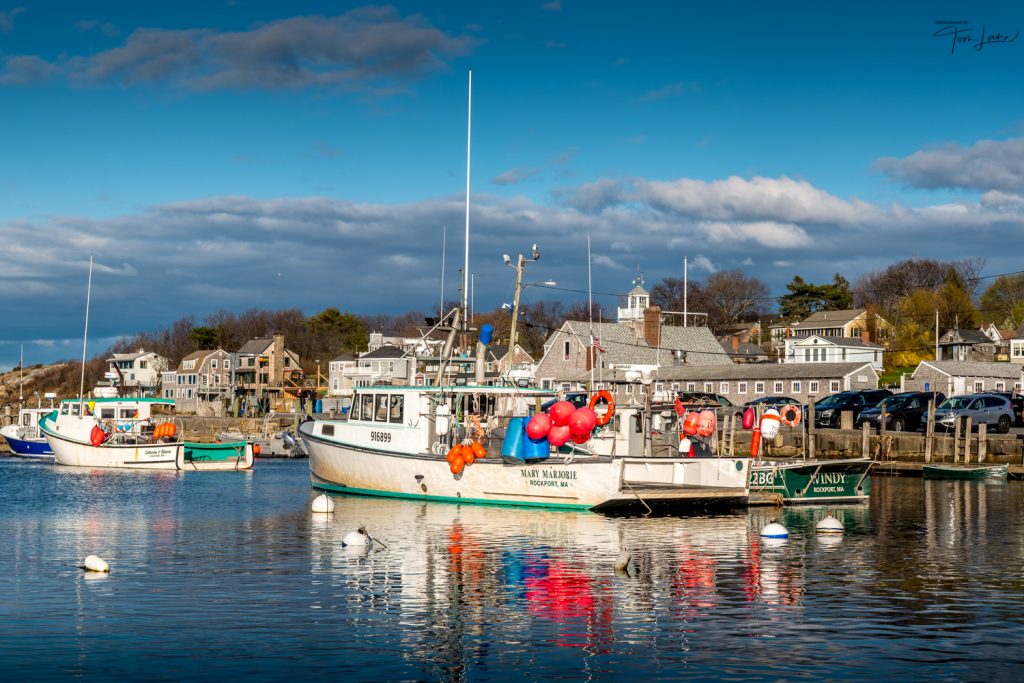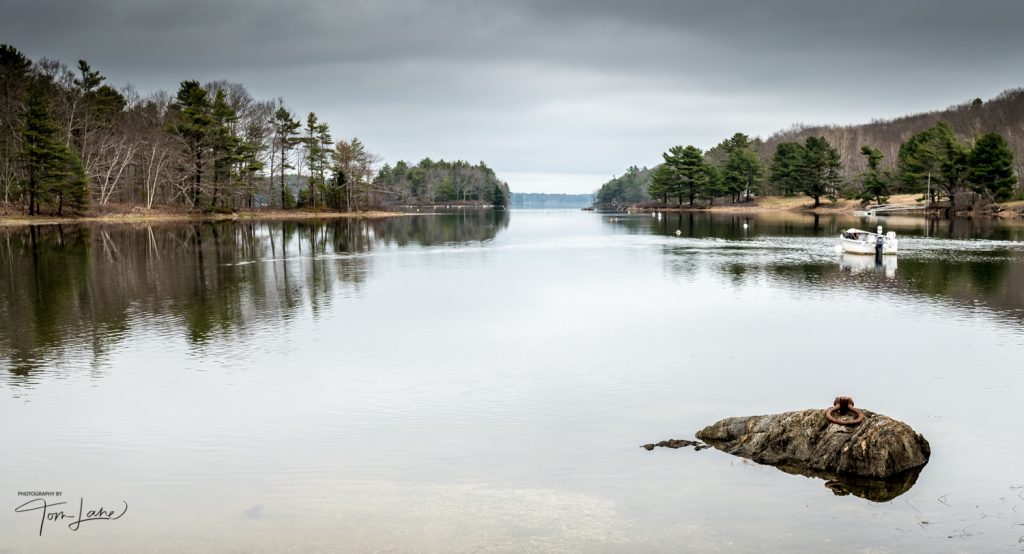 The image above works much, much better in Black & White and has been successful for me.
(I'm sure a copy will end up in the Black & White section when I get round to creating it)
Images of the Maine Coastline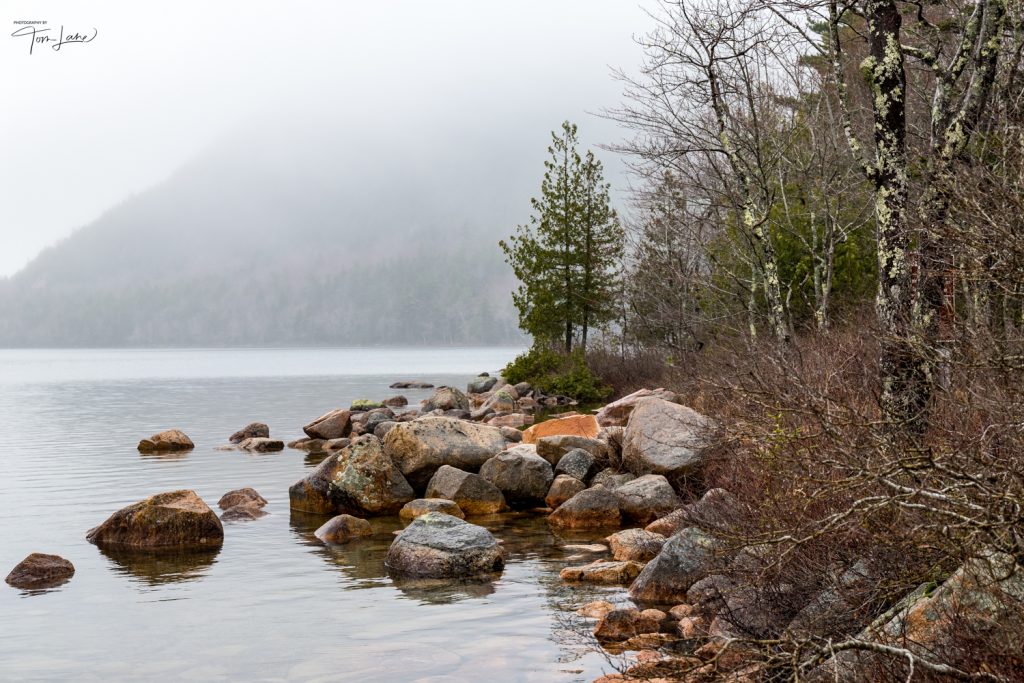 The weather didn't improve much
Portland Maine        (Leica SL with 24-90mm Vario-Elmarit)     April, 2019
Portland's Waterfront on a miserable Sunday afternoon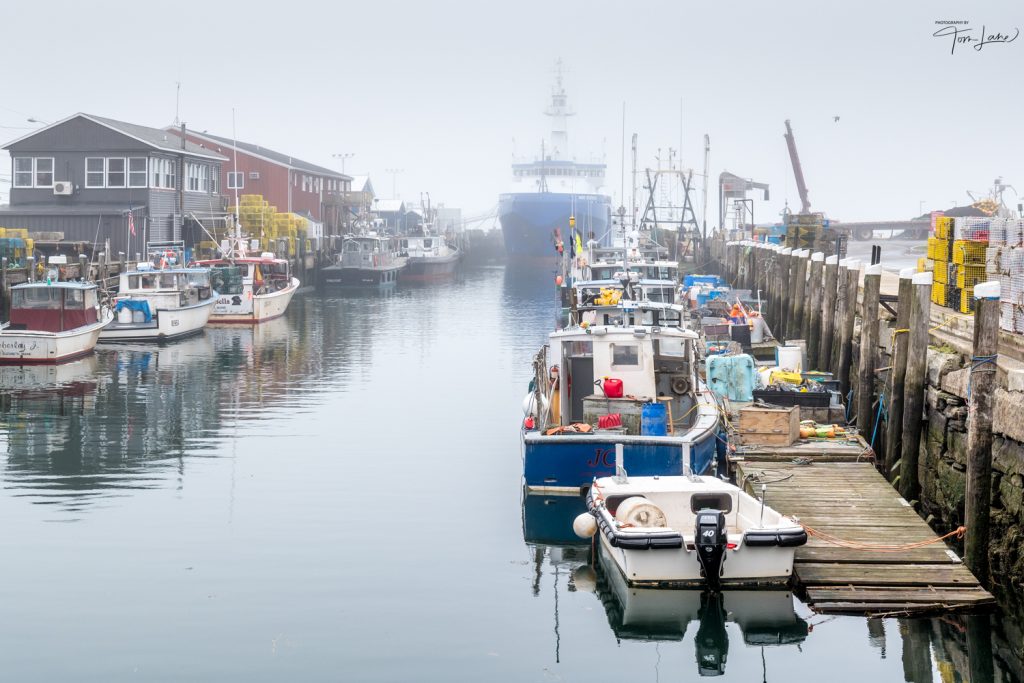 Certainly didn't expect weather as bad as this.
White Mountain National Forest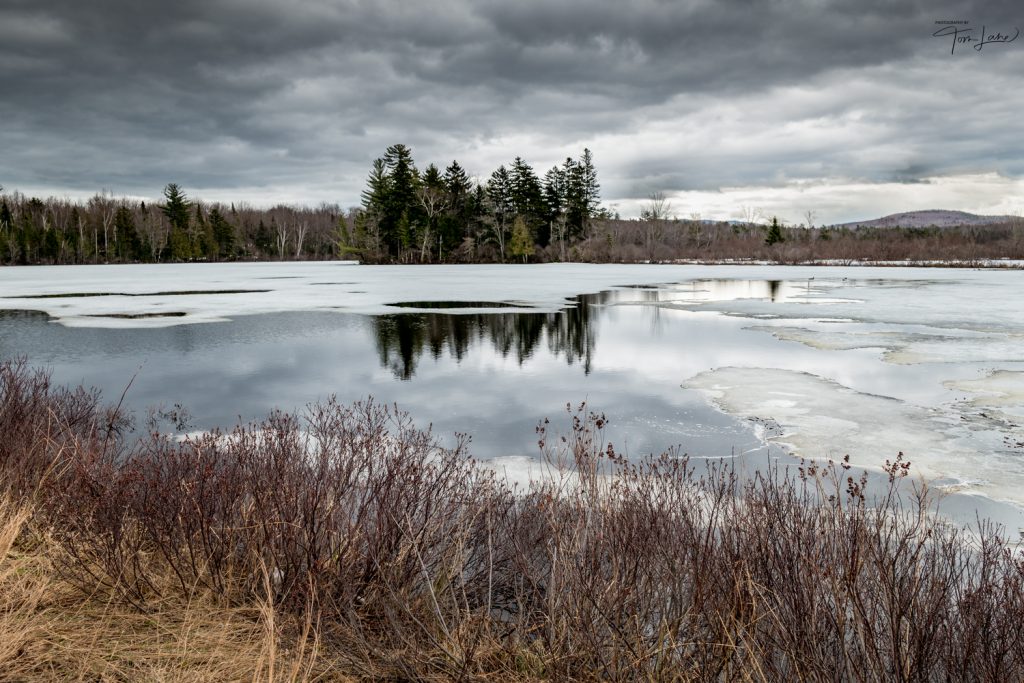 White Mountain National Forest New Hampshire
Although this was taken mid April it was extremely cold with some roads being closed due to snow and a lot of the lakes still frozen over.
(Leica SL with 24-90mm Vario-Elmarit lens)
April, 2019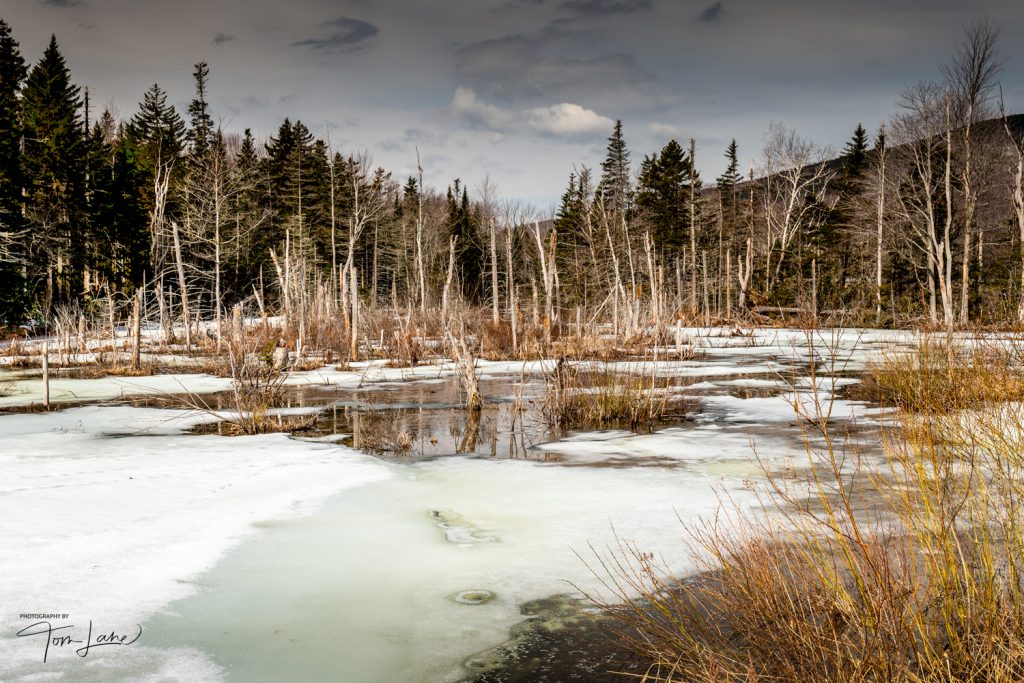 Quincy Market, Boston
(Leica SL 24-90mm)   April, 2019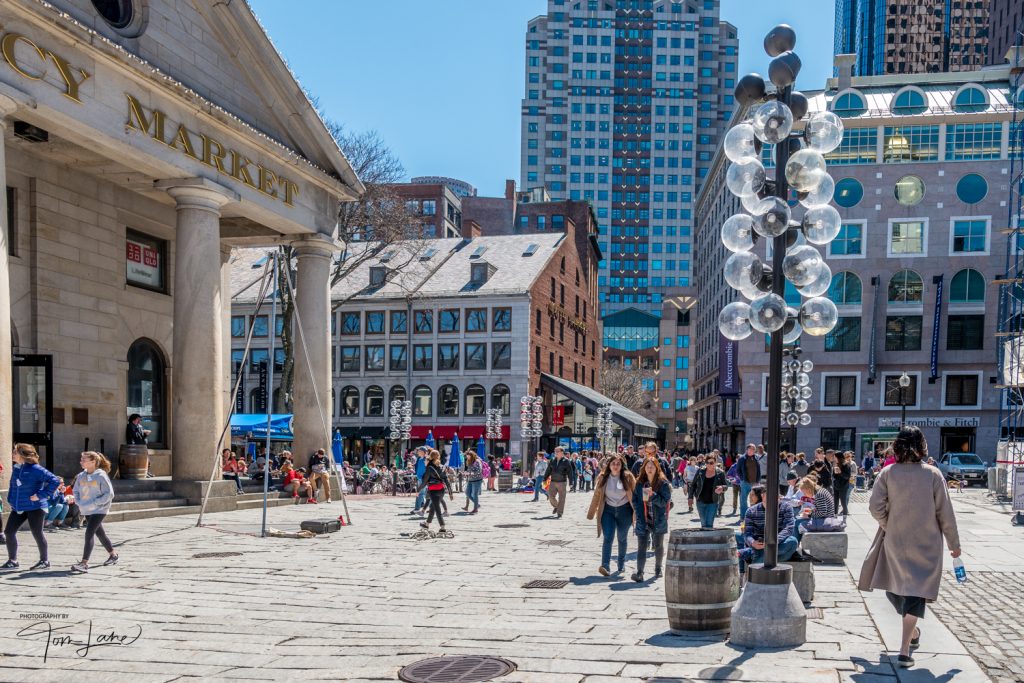 Old State House is a historic building in Boston, Massachusetts, at the intersection of Washington and State Streets. Built in 1713, it was the seat of the Massachusetts General Court until 1798, and is one of the oldest public buildings in the United States. (Leica SL 24-90mm) April,2019
Massachusetts State House, Beacon Hill, Boston                                     (Leica SL with 24-90mm Vario-Elmarit lens)                   April, 2019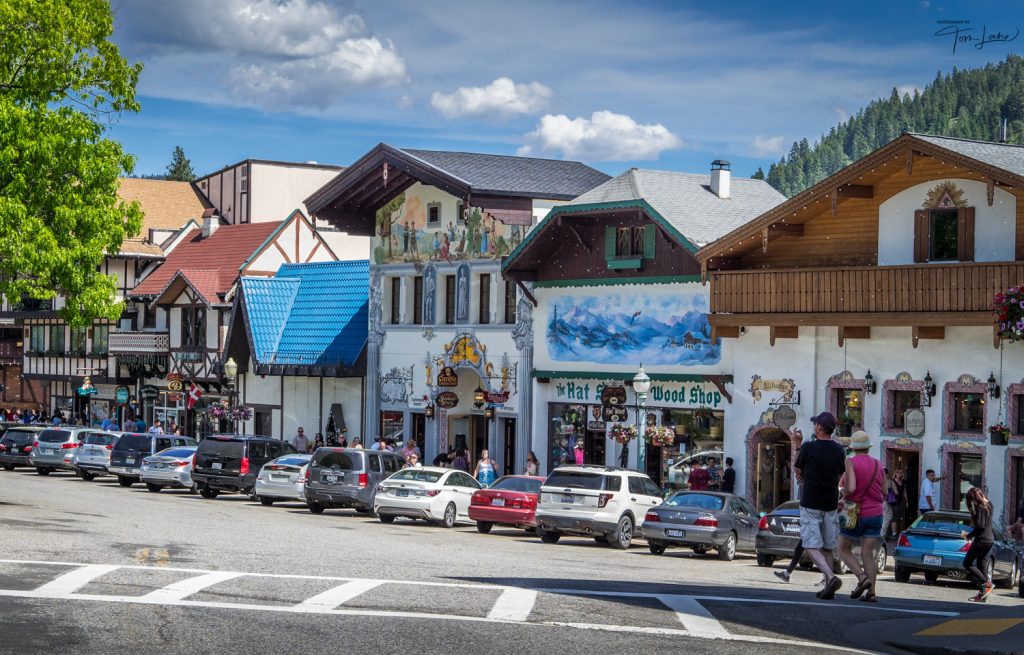 Leavenworth, The Bavarian Village in Washington State's Cascade Mountains
(Leica T with Vario-Elmar 18-56mm lens)
May, 2017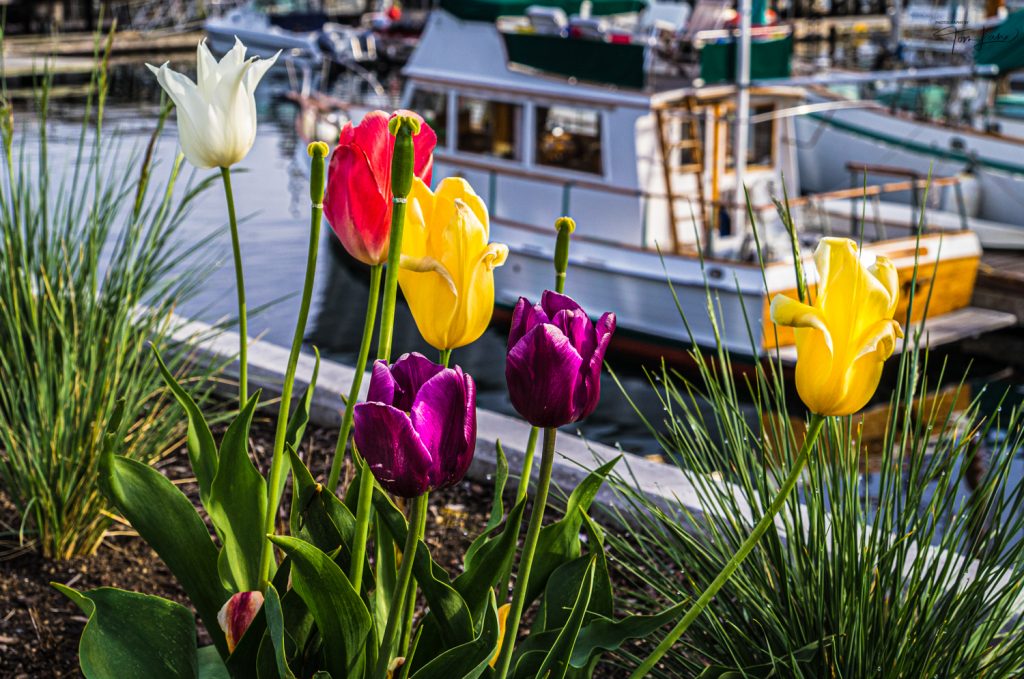 San Juan Island about a 1 1/2 hour drive north of Seattle on Interstate 5 and then a car ferry ride from Anacortes
(Leica T with Vario-Elmar 18-56mm lens)                       May, 2017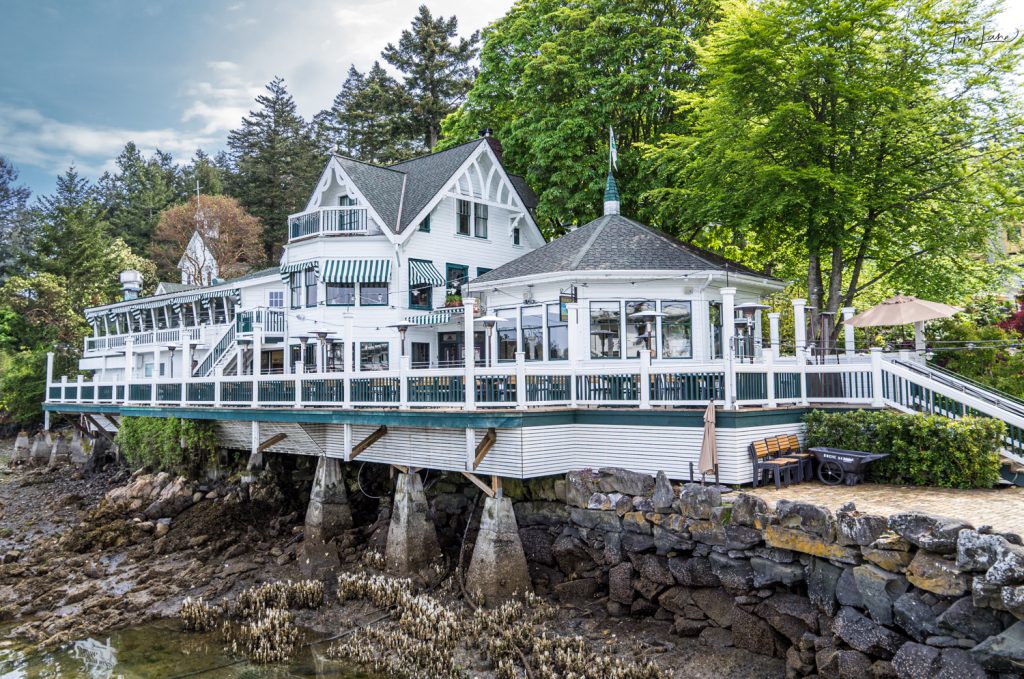 Superb restaurant, the Madrona Bar & Grill at Roche Harbour on San Juan Island
(Leica T, Vario-Elmar 18-56mm f3.5-5.6)                                 May, 2017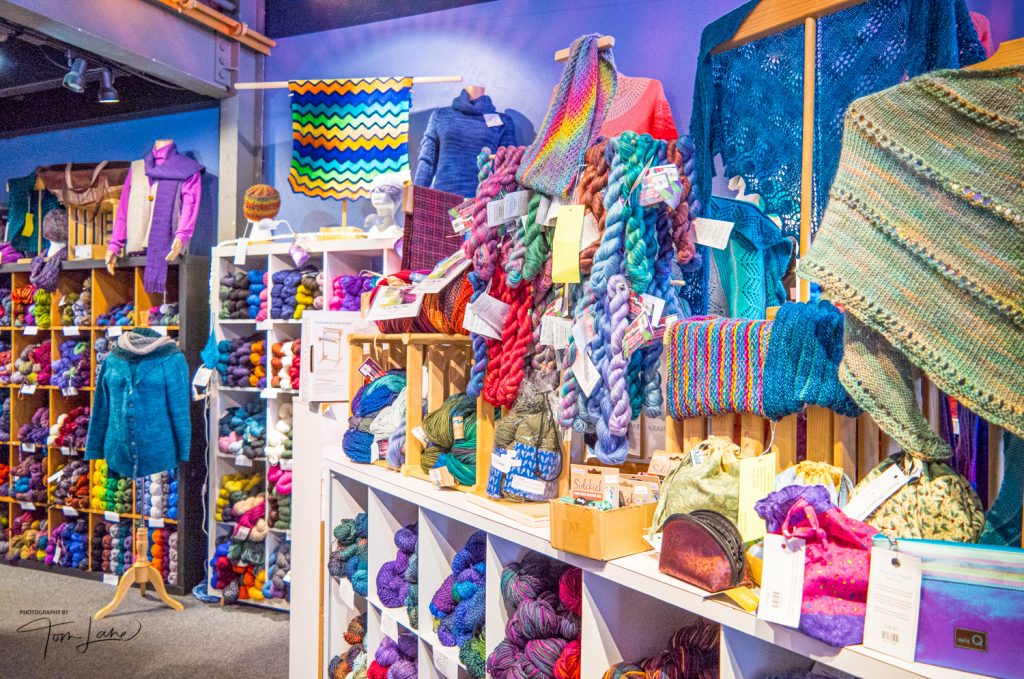 Alpaca Wool Shop on San Juan Island
(Lecia T, Vario-Elmar Lens 18-56mm)
May, 2017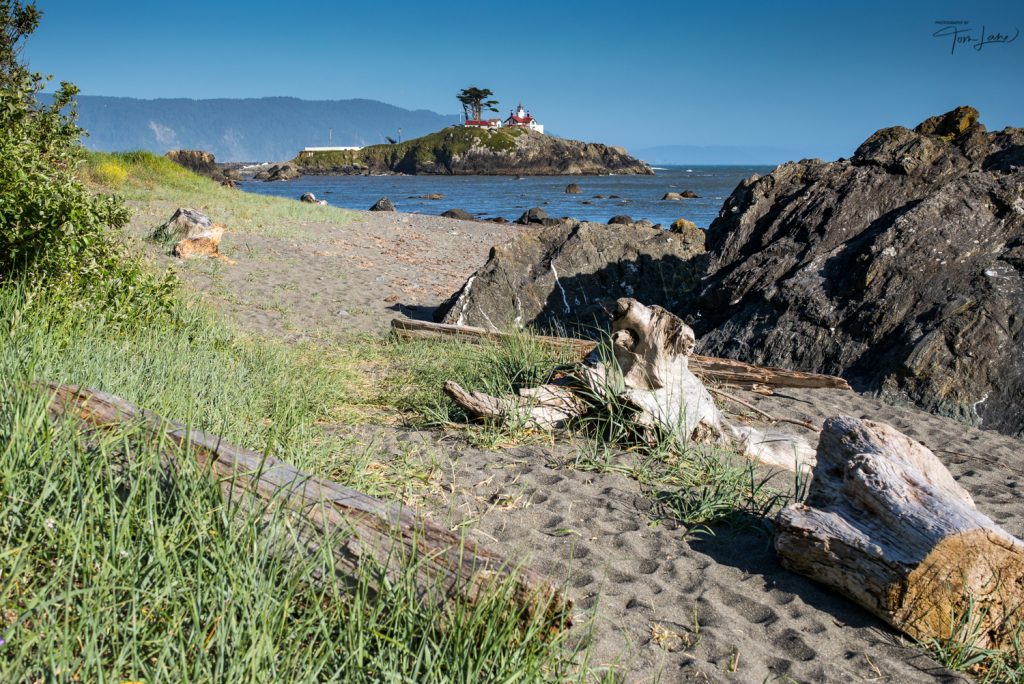 Oregon Coast on US101 a major north–south U.S. Highway in Oregon that runs through the state, along the coastline near the Pacific Ocean. It runs from the California border, south of Brookings, to Washington state. We've driven this highway many times between Seattle, San Francisco and Los Angeles.
(Leica M240 with 50mm Summilux f1.4 lens)                                   June, 2014
Port Angeles in Callam County, Washington State. On US101 within the Olympic National Park. When working I used to spend a lot of time in Seattle and so this was a favourite trip whenever I had any free time.                                                           (Leica M240 with 75mm Summicron f2 ASPH lens)  May, 2014
Lucky to get the iconic view of The Golden Gate Bridge, San Francisco with the mist/cloud. Taken from the Marin Headlands on the north side of the bridge
(Leica M8 with 28mm Summicron F2.0 ASPH lens)                     September, 2011
La Push on the Olympic National Park coastline in Washington State
(Nikon D700 with 24-70mm Nikkor f2.8 lens)                 April, 2012
Ruby Beach In Washington State. Just off US101 on the Olympic Peninsular       (Leica M240 with 28-35-50 Tri-Elmar f4 ASPH lens at 35mm)        May, 2015
Naples Beach, Florida one of our favourite family holiday destinations. Couple of hours earlier there had been a massive Thunderstorm and this was taken in the evening as things settled down again.
(Sony RX1 camera with a fixed 50mm F2 lens)
June, 2013