I should make you aware straight from the start that I do not consider myself to be a wildlife photographer. I enjoy the challenges of capturing images of wildlife but unlike a lot of my photographer friends, the thought of spending hours and nights in a hide to get a photograph of a bird, or being immersed in some crocodile infested river to get that shot of one of the "big five" does not rock my boat.
My style for this type of photography is to spend a couple of days at one of the game lodges in Africa, do two game drives a day, maybe a walking safari and then return to the lodge for a cold beer and sumptuous meal.
Simbambili – South Africa
In 2013, we decided once again to escape some of the English Winter weather and so on the 27th December flew overnight, via Frankfurt, with Lufthansa down to Johannesburg. (The previous year we had also visited South Africa, that time staying at Djuma Lodge just off the Kruger National Park.)
Never having felt safe in Johannesburg, straight after the flight we collected the hire car and drove to Nelspruit, where we spent the night, before going on to Sambambili. Again, this is a private lodge adjacent to the Kruger.
Slumming it at the main Simbambili Lodge area.
The individual accommodation cottages at Simbambili
With the exception of the "snake" photographs all were taken using a Nikon D800 camera with the 600mm Nikkor F4 lens. For the "snakes" I used the same camera body but with the 70-200mm Nikkor F2.8 lens.
The "Pointed Bit" of a Rhino. This was an interesting image taken in the late afternoon as we stopped for a 'sundowner'. We were having a beer leaning against the trunk of a tree when this Rhino trotted our way. Rhinos have very bad eyesight and can be aggressive so the people we were with very quickly jumped in the Land Rover. I rolled partly under the vehicle and managed to snap this close-up. Evidently the tree we had been leaning on was used by the Rhino to scratch itself.
Sadly I guess the Chinese would have paid a fortune for that horn.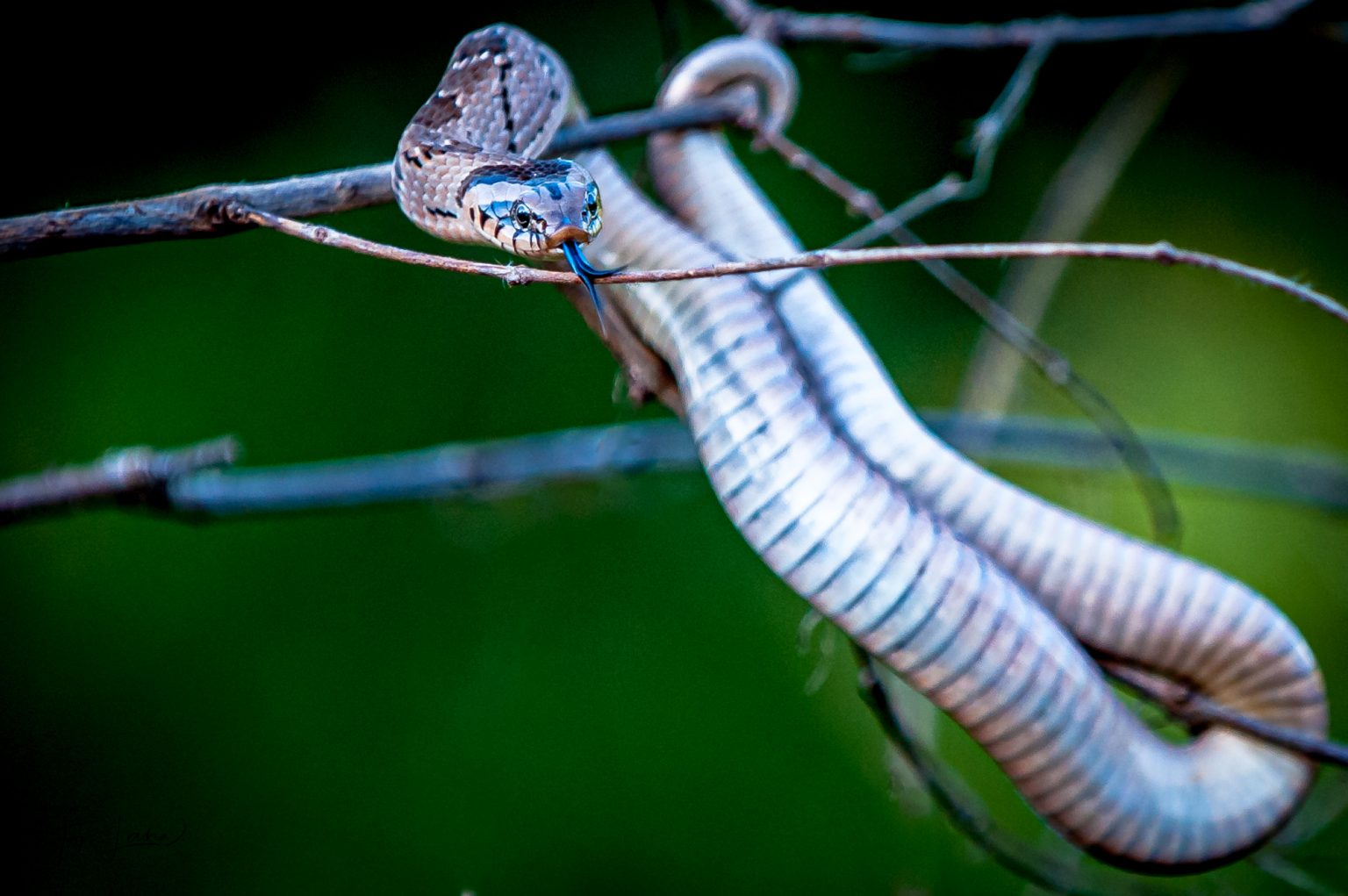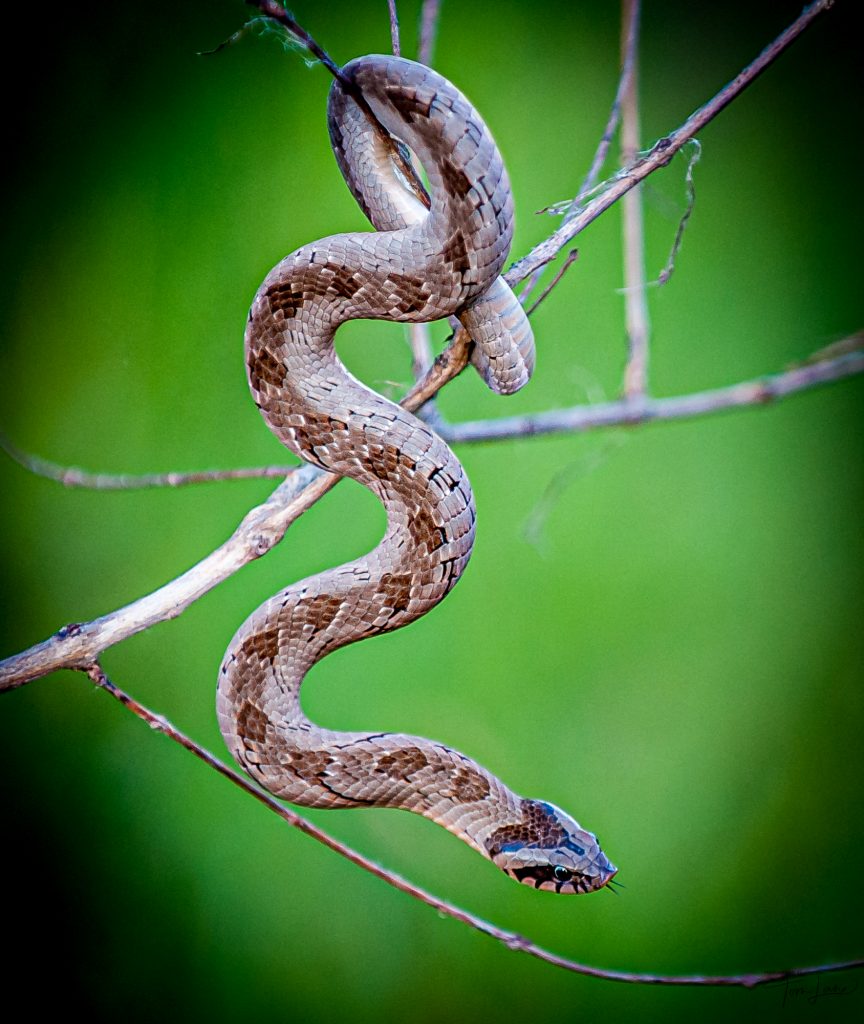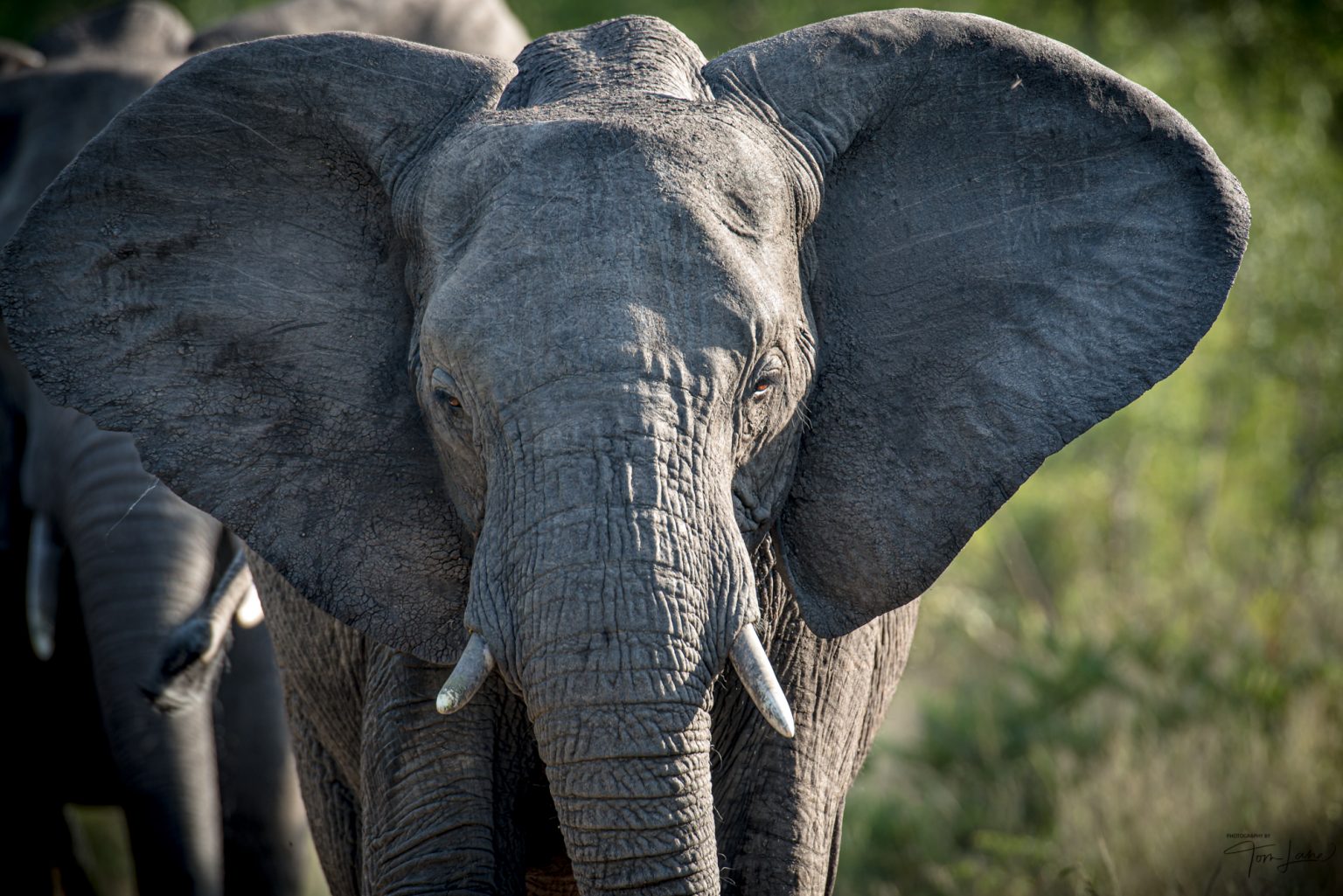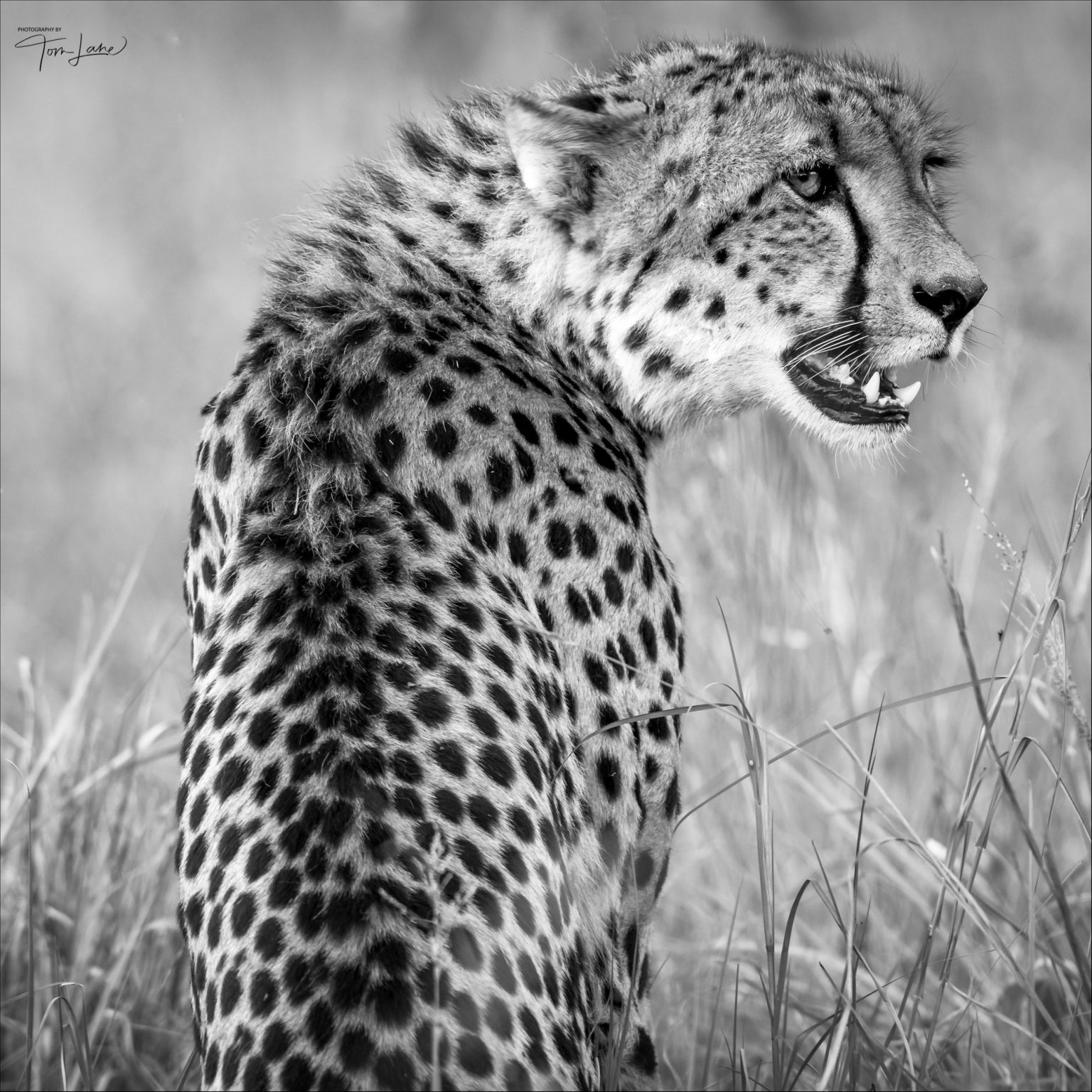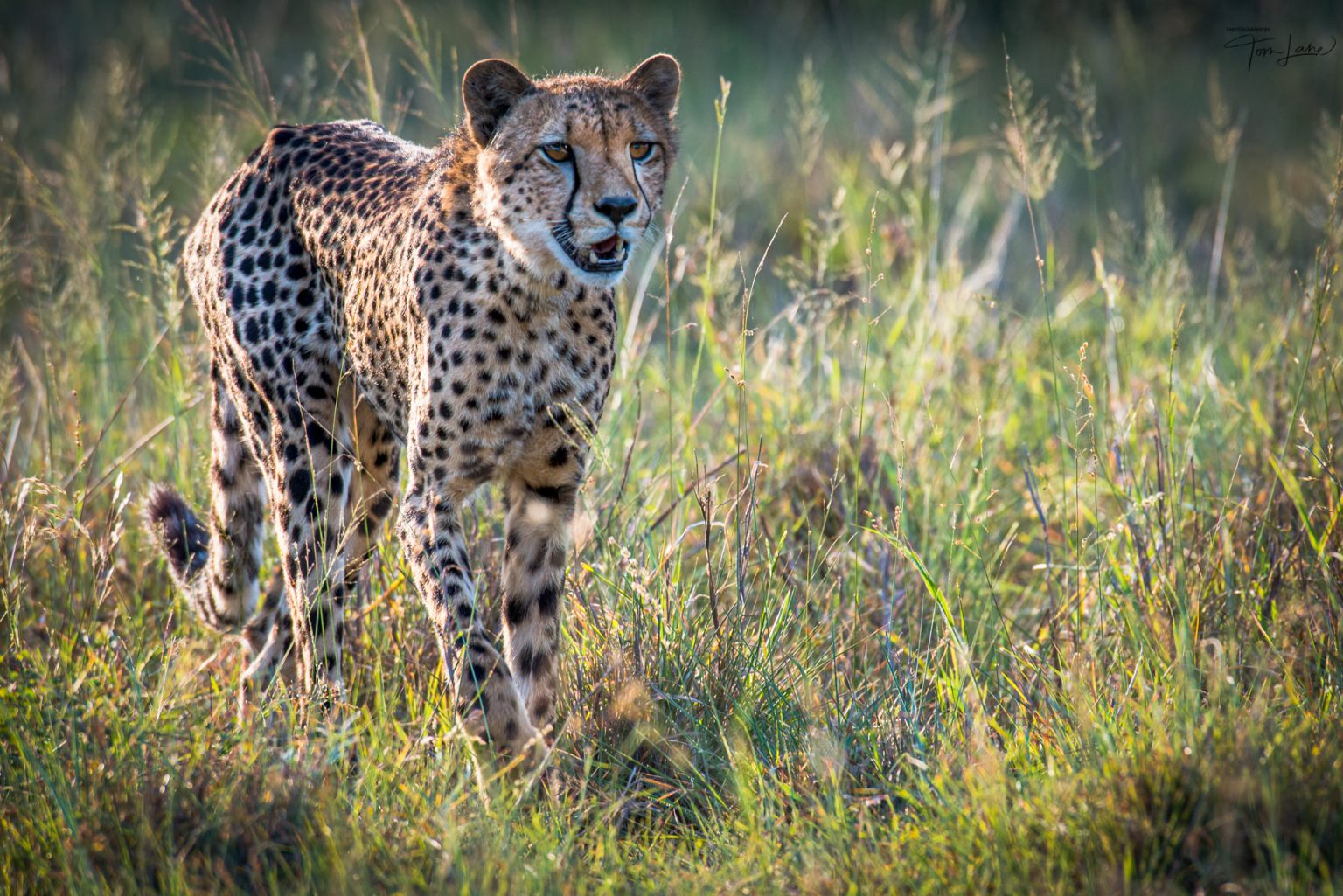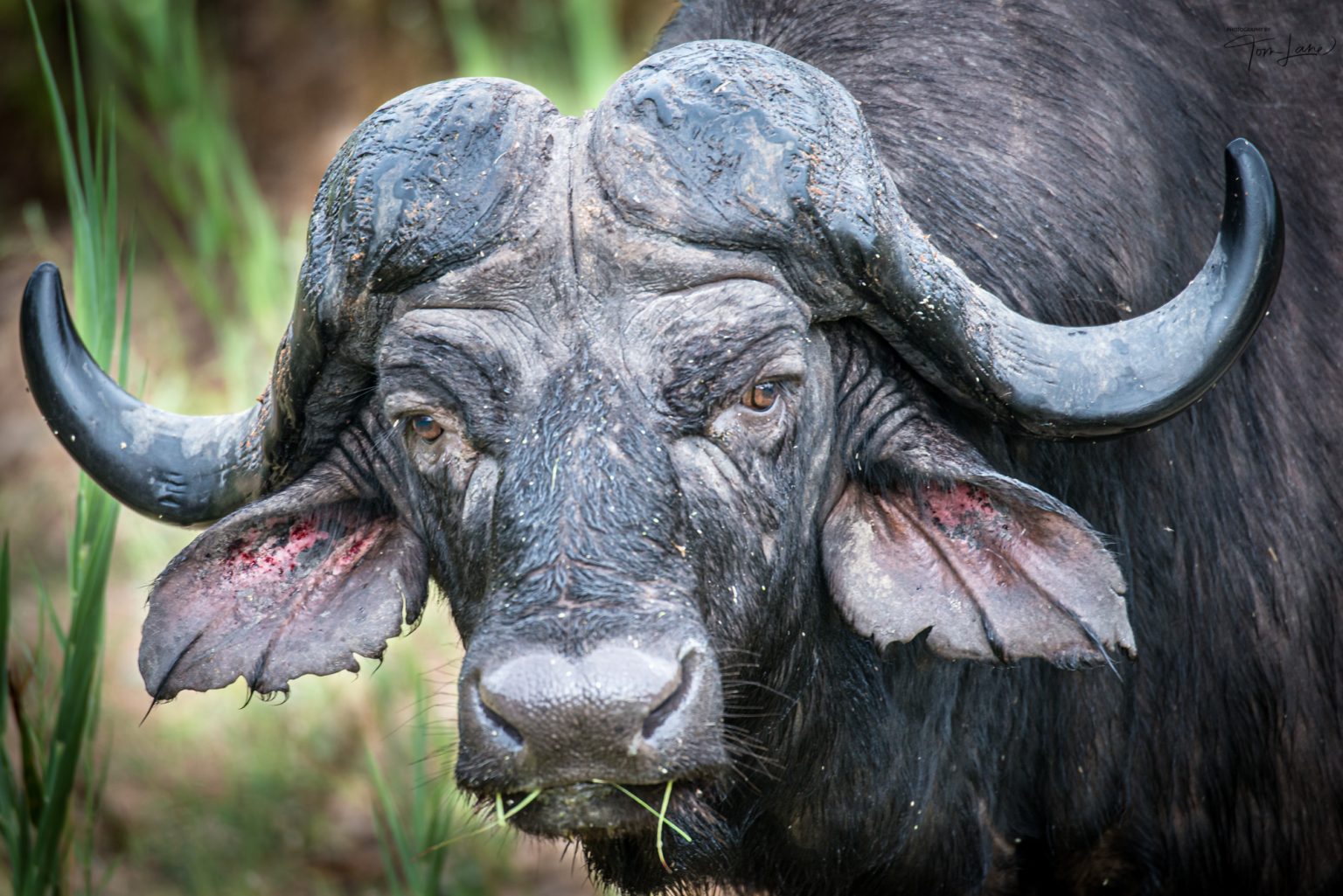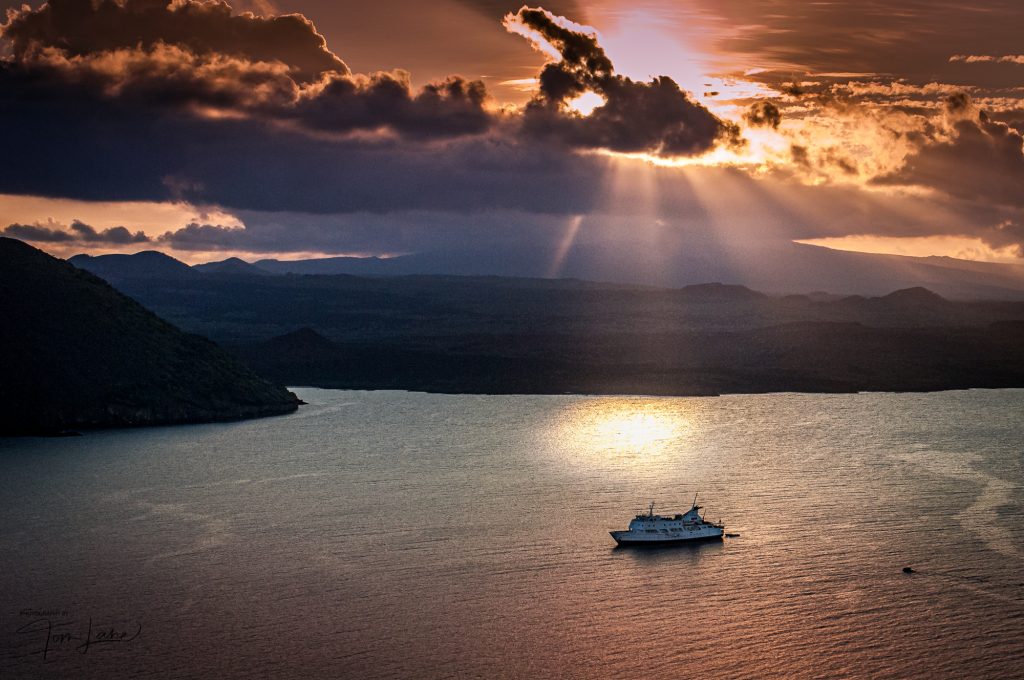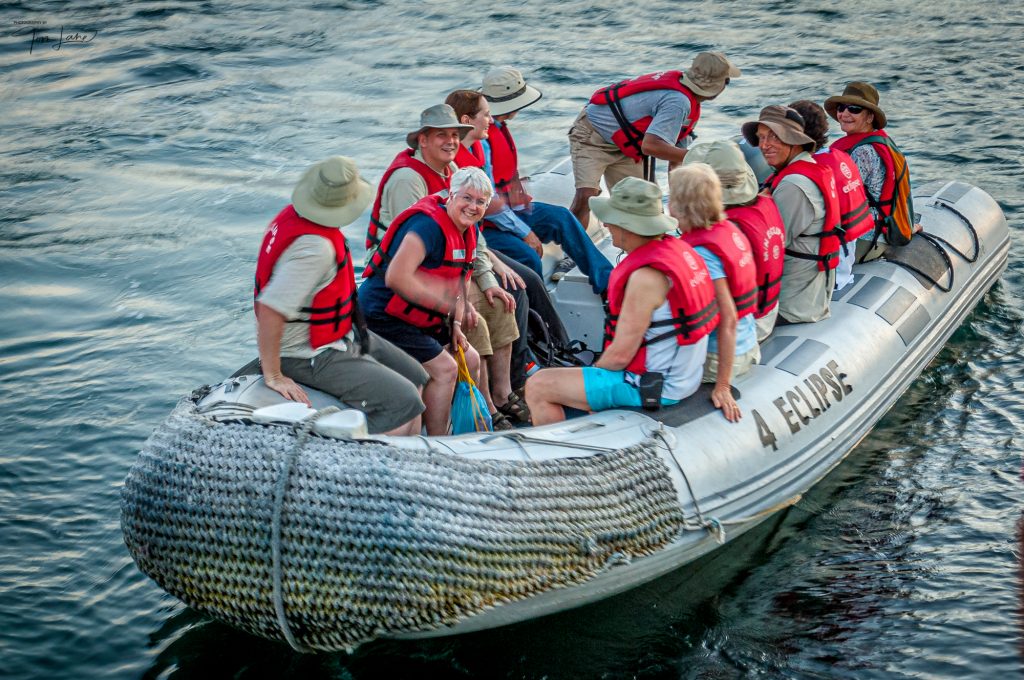 In April 2008, for my sixtieth birthday, we made a trip to Peru and Ecuador, finishing off with a week cruising the Galapagos Islands. Although I believe there are land based hotels now, when we went the only accommodation was on a boat. We stayed on the motor vessel Eclipse which just has 24 cabins and each day we would visit a different island, by means of a Zodiac inflatable boat. Getting on and off the Zodiac with all the camera gear could be a challenge, especially if the sea was rough.
Galapagos is probably most famous for the Giant Tortoise which can grow up to 417kg/920lb and live well beyond 100 years in the wild and is found on only seven of the Galapagos Islands.
Blue Footed Booby – Taken in the Galapagos Islands in April 2008
Nikon D2x with 70-200mm f2.8 Nikkor lens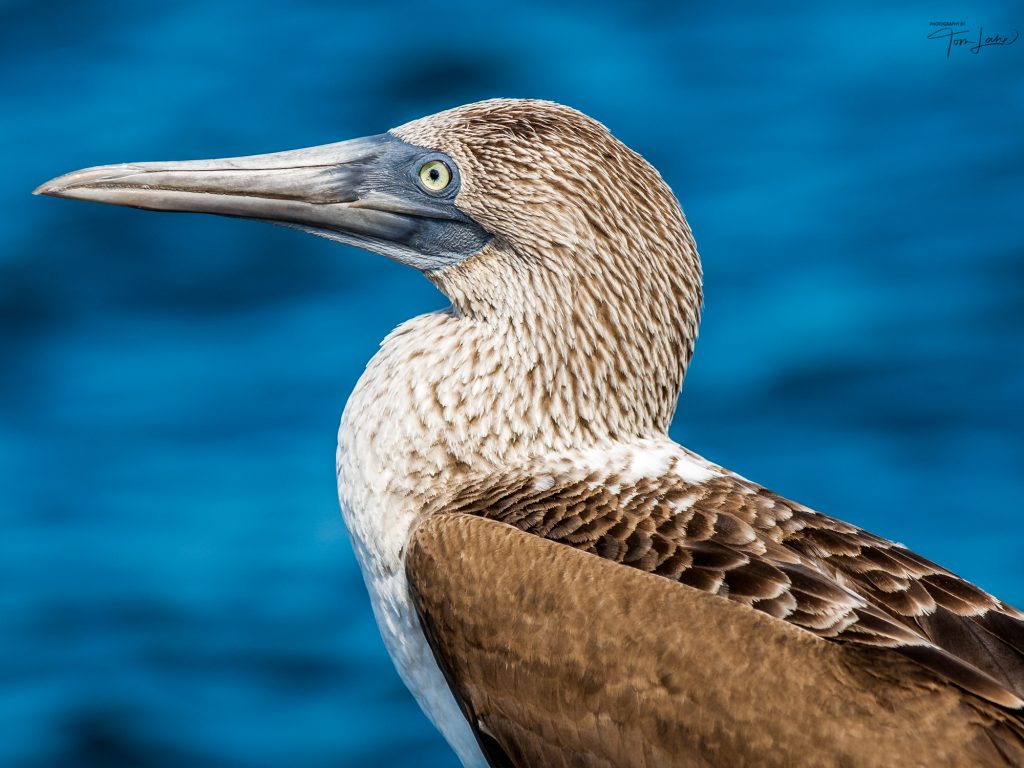 Land Iguana – Galapagos. I well remember taking this image, whilst lying flat on my stomach about four feet from this huge, five foot lizard, in order to use the 70mm end of the 70-200mm lens to get this portrait. The other people we were with thought I'd gone crazy.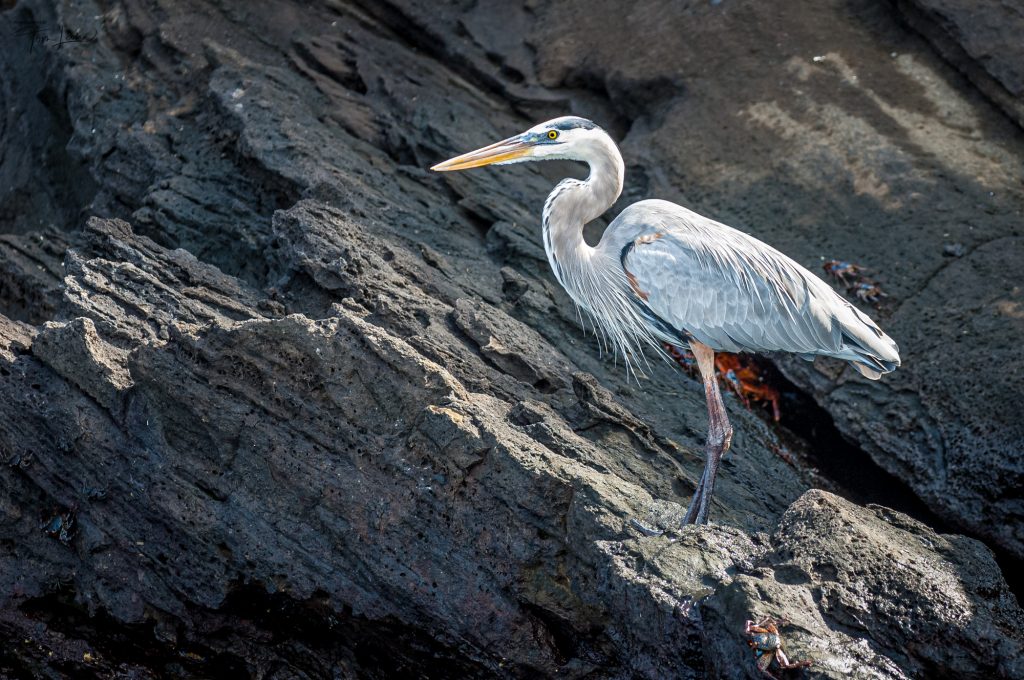 Galapagos Great Blue Heron
(Nikon D2x with 70-200mm f2.8 Nikkor lens)
Galapagos Mockingbird – any photographic judge would say it's just a bird on a stick; but at least I did manage to capture the "catch-light" in the bird's eye. My knowledge of bird species is limited to being able to tell the difference between an eagle and a robin, so if I've got it wrong and it's not a Mockingbird (by courtesy of the internet), perhaps someone would be kind enough to correct me.
Sally Lightfoot Crab, Galapagos – the vivid colour of these creatures was amazing.                                          (Nikon D2x with 70-200mm f2.8 Nikkor lens)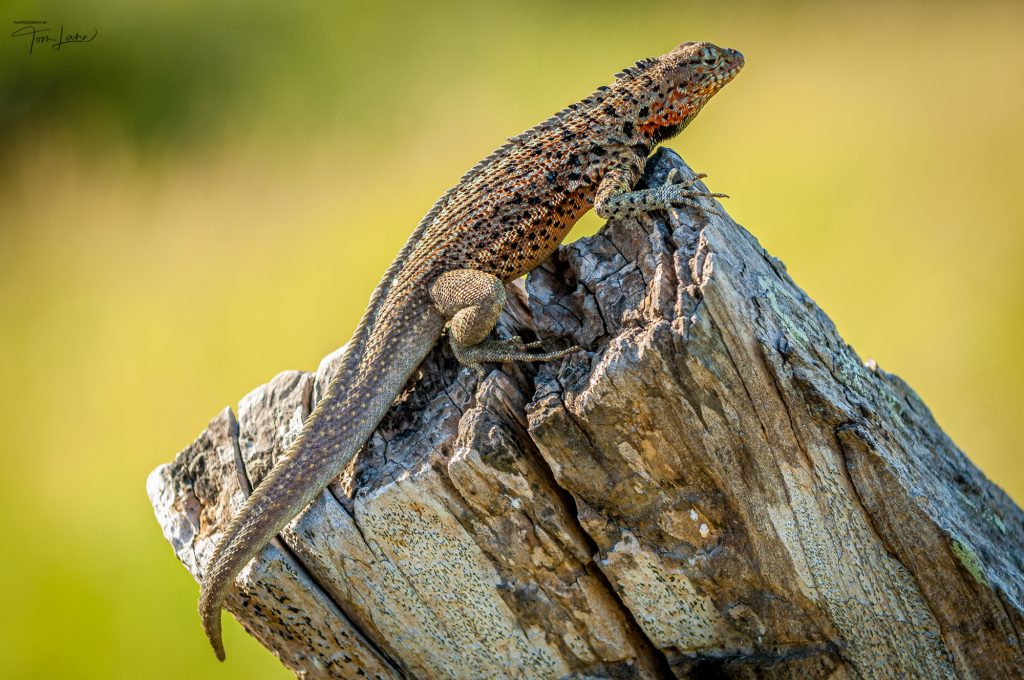 One of the many varieties of Lizards round in Galapagos.
Galapagos Sea Lion – in the background and out of focus are the Sally Lightfoot Crabs which can be found everywhere.                                     (Nikon D2x)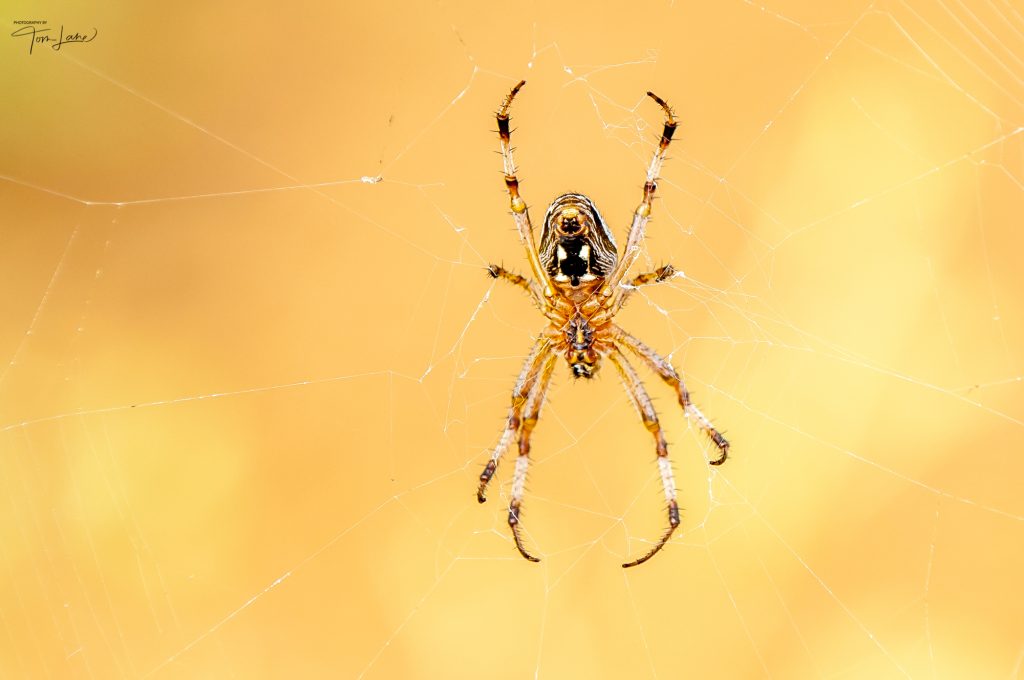 There were also plenty of insects
Galapagos Marine Iguana – which like their land based cousins grow to approximately five feet long